The December 2020 COVID-19 Relief Package may have brought a small ray of hope for people dependent upon unemployment benefits and working folks earning less than $75,000 who will receive a one-time payment of $600; however, the long-awaited legislation brought no, to little, assistance to programs providing supports and services to people with intellectual disabilities.
Though the U.S. House had passed a healthy array of assistance programs for home and community-based programs—such as InVision Human Services—the final package left those provisions out of the final bill. It did include funds to assist with vaccine distribution, but the last weeks of December and first weeks of January have proved to be underwhelming in delivering the vaccine to at-risk populations and essential health care workers.
The five-time audited, litigated, and validated election of President-elect Joe Biden—joined by the likely new Democratic senators from the State of Georgia—is expected to result in another, and potentially larger, COVID-19 relief bill. President-elect Biden has called for aid for state government budgets that have been ravaged by the 2020 economic collapse. Such aid would likely have a dramatic effect on the developing budget from Pennsylvania Governor Tom Wolf. Without another $3-5 billion boost from the federal treasury, PA state government would be forced to build for fiscal year 2021/22, a no-thrills-no increase budget, with the potential for some targeted budget cuts. This scenario would be a disaster for PA intellectual disability and autism services. The President-elect and his Democratic allies have staked out health and economic recovery as immediate goals and thus will be expected to produce strong aid for state governments early in the administration.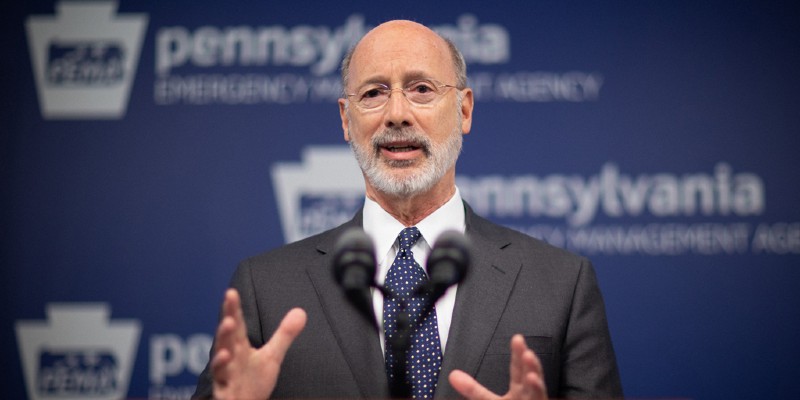 Governor Wolf will still face an awkward task of presenting a full years' budget in February 2021; however, he likely won't be able to bank on a promise to be enacted by Congress and the new President. It would be unsurprising if the Governor's February budget address were tremendously insufficient. If states receive aid from the Biden Administration, the PA General Assembly and the Governor would work out an entirely new budget based on the possible infusion of those dollars. If this happens, InVision and other ID/A priorities may have a chance with the impact of that aid in seeking a DSP wage increase.
Whatever happens will likely be decided by a very small number of Republican legislative leaders and the Governor. While disability issues have support among this group, obtaining adequate funding is a competitive game. As a movement, people with disabilities, their families, DSPs, providers, vendors, and other allies must continue to work with the Governor and the General Assembly effectively and repeatedly to enact the changes we want to see in our communities.
Banner courtesy of Jim Watson / AFP - Getty Images.
Image courtesy of Gov. Tom Wolf.