This year has been uniquely challenging in many ways, but our DSPs and staff at InVision have reminded us time and time again that together, we can do extraordinary things.
As we wrap up this turbulent year, we invite you to join us in celebrating the holidays!

Give Back with Giving Tree
During prior holiday seasons, the
InVision Foundation
organized a Giving Tree initiative to help create a perfect holiday for the people we serve. Volunteers purchased gifts from the wish lists of the people we support, and the presents were distributed to their homes in time for the holidays. This year, InVision is among eight nonprofits selected by the Pittsburgh North Regional Chamber (PNRC) to be the recipient of Giving Tree gifts purchased by the community.
PNRC promotes selected non-profits—like InVision—who provide lists of needed gifts. These holiday wishes are written on colorful tags distributed to several PNRC member businesses for visitors to take and fulfil. Participating businesses in the north Pittsburgh area include:
SSB Bank- North Hills and North Side Locations
Elite Custom Fitness
American Natural – Gibsonia and Cranberry Township locations
Elle's Beauty Bar – Cranberry Township
My Salon Suite – McKnight Road
STACK'D Burgers & Beer – Wexford
My CBD Store – Shaler
PNRC Chamber Offices – Wexford & Cranberry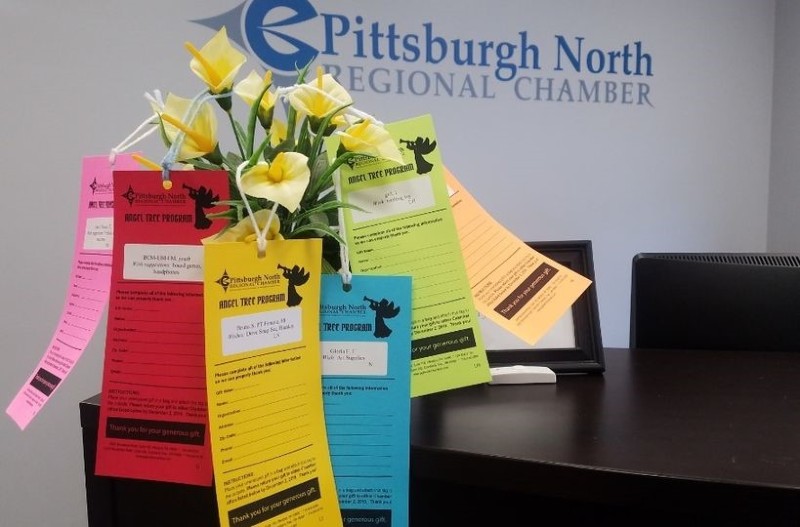 Additionally, tags will be available for pick up at the
Holiday Village Market
at the Cranberry Township Municipal Center on Saturday, December 5 from 5:00-9:00 p.m. where InVision will have a table.
This time of year can be difficult for some of the people we serve. Receiving a gift serves as an important reminder of the support they have in their pursuit of a meaningful life. We greatly appreciate our being selected to participate in PNRC's Giving Tree this year and are grateful for the generosity of the people who help us make holidays a little more magical for the people we serve.
Winter Window Display at the Strip District Terminal
Shopping in the Strip District of Pittsburgh this month? Stroll Smallman Street to the Terminal Building to find InVision's winter window display! Among only a dozen nonprofits selected to decorate a window, InVision's window gives us, and other local nonprofits, an opportunity to share our message and values with others in the spirit of the holidays.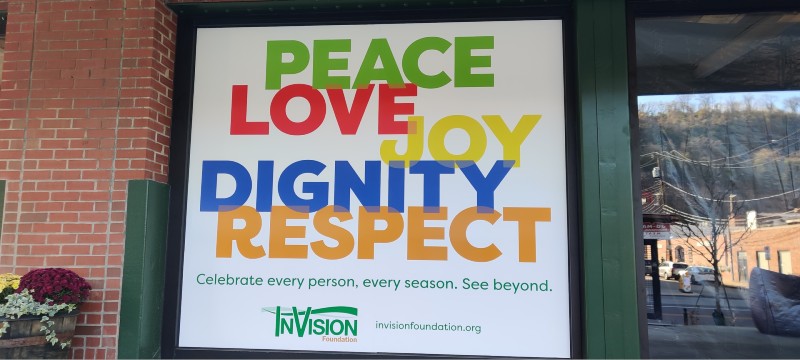 The terminal building was once a bustling commerce hub that sold fresh produce off the arriving trains to patrons beginning in 1926. Several decades of partial vacancy and a huge renovation project later, the Strip District Terminal will soon be the home of a host of new businesses. In the meantime, the beautiful story windows will be displaying winter scenes and holiday messages from nonprofit organizations so visitors can discover ways to give back to their communities this season.
Don't forget to
mask up
!

Shop with InVision and Amazon Smile this Holiday Season
When you use Amazon Smile, a portion of each sale goes back to a nonprofit of your choice. You can support InVision with your holiday purchases by simply using
our link
and shopping as usual.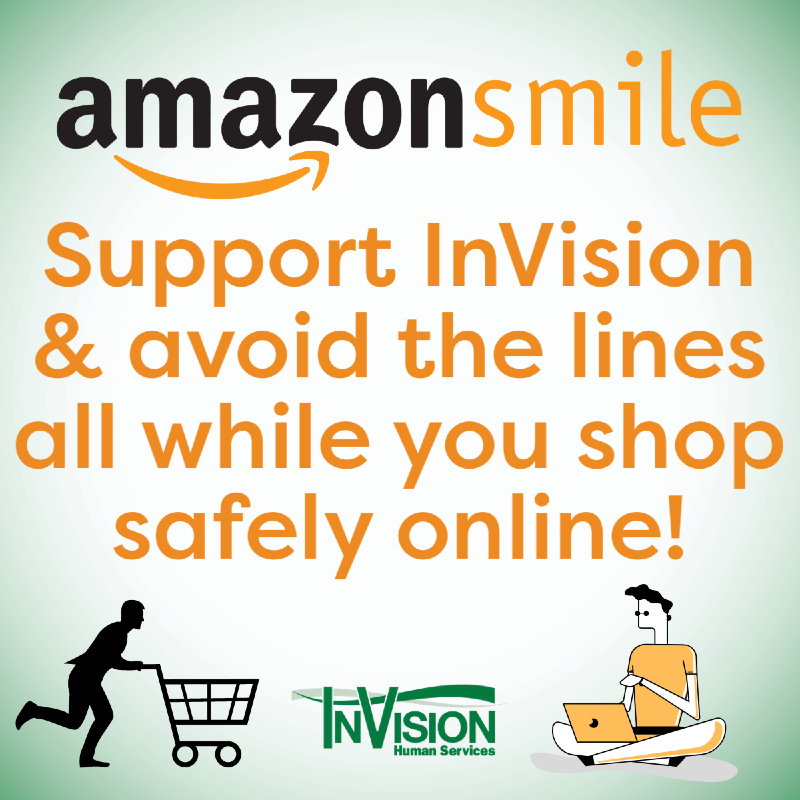 We appreciate your support!
Thank You to Everyone at InVision
We're thankful for the DSPs who quietly ensure the people we support have a wonderful holiday season every year. Your strength, your passion, and your commitment to serving others guides our philosophy and helps the people we support live joyful and meaningful lives in their communities. We couldn't do it without you!
Happy Holidays from everyone at InVision Human Services!