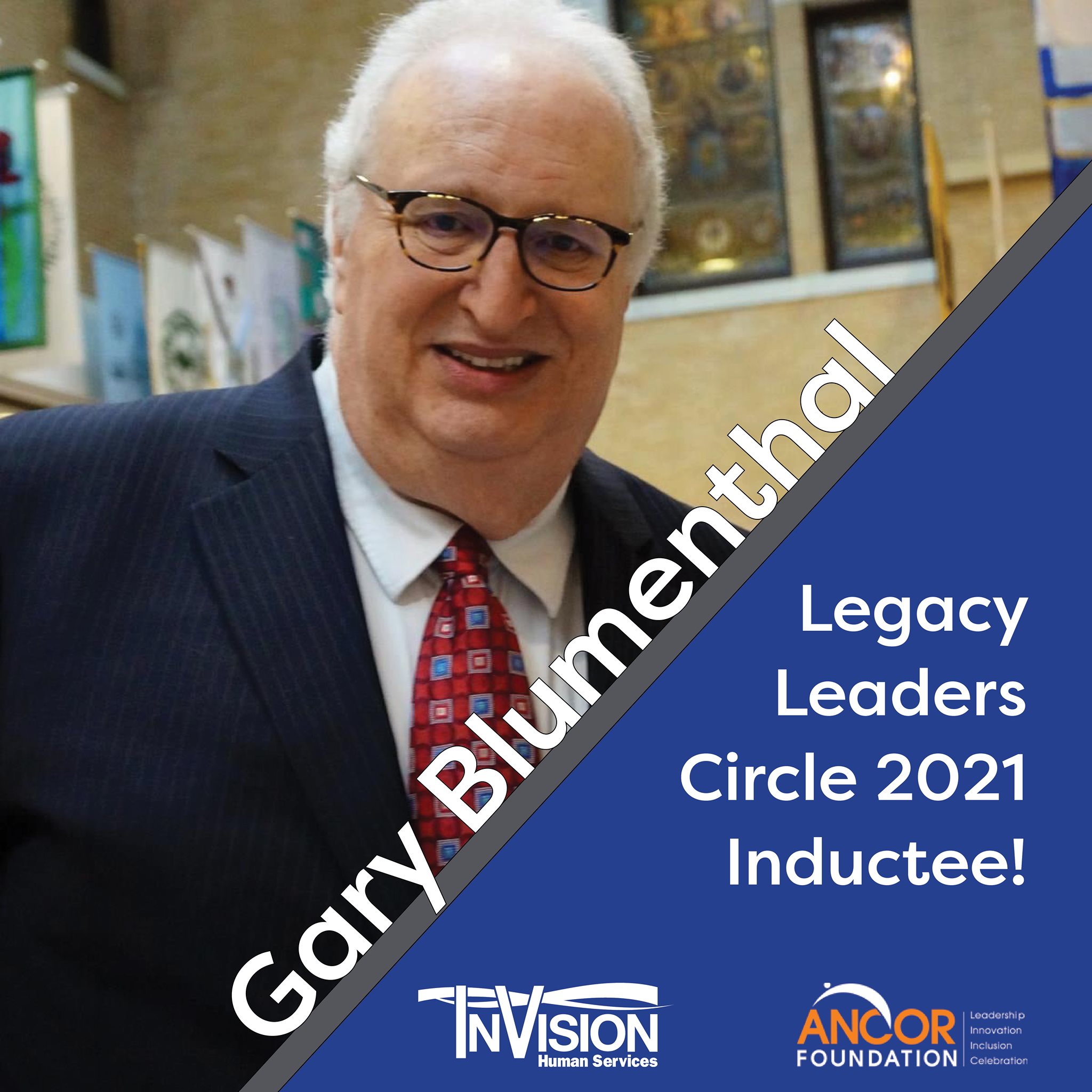 On behalf of everyone at InVision, we'd like to congratulate Gary Blumenthal, InVision's vice president of government relations and advocacy, on being inducted into ANCOR Foundation's 2021 Legacy Leaders Circle.

According to ANCOR Foundation's website, the Legacy Leaders Circle "honors our finest and most influential leaders … who have made significant contributions to ANCOR during their tenure as a member."

Gary began working with ANCOR in 1993 while serving as the Executive Director of President Bill Clinton's Committee on Intellectual Disabilities. He then joined ANCOR as a working member in 2005, eventually becoming the current Chairperson of their Grassroots Committee and member of their Government Affairs Advisory Committee.

"I am honored to receive this [award] after a lifetime of advocating [for the intellectual disability and autism community] as a family member; legislator; state and federal government official; association representative; and provider advocate," Gary said.

Gary was appointed by President Barack Obama to serve on the National Council on Disability in 2009 while working with ANCOR to promote integrated employment, the closure of state institutions, increases in state reimbursement rates, and other inclusion-based policies. Gary also focused on the preservation of Medicaid, a critical program for people with ID/A.

After joining InVision, Gary works closely with ANCOR, PAR, local legislators, and other influential parties advocating for direct support professionals (DSPs) and the ID/A community.

"I love having the honor of communicating the dedication and professionalism of [direct support professionals] and leadership staff at InVision. Our community enriches the lives of thousands of people with ID/A, their families, and colleagues. We make life better," Gary added.

A virtual awards ceremony is scheduled for Wednesday, June 16 at 3:00 p.m. EST as part of Meeting the Moment: The 2021 ANCOR Annual Conference. Anyone interested in watching the ceremony may tune in to ANCOR's Facebook page where the video will launch via Facebook Live. You do not need to be a registered conference attendee to view the video.

Congratulations again, Gary, on your outstanding achievement!