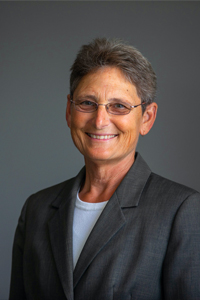 Founder & President Ruth Siegfried was
named as a member of the incoming Shapiro Administration's Health and Human Services advisory committee
. This committee will "advise the Shapiro-Davis Transition on how to ensure every Pennsylvanian, no matter where they live, has equitable, affordable access to medical care in their community", and it is among seven others in different policy areas advising the incoming administration during their transition.
"It is a real honor to be named to any Governor's transition team," Ruth said. "This is likely the first time to have significant representation of the [intellectual disability and autism (ID/A)] community identified in an administration's transition, and it comes at a time of extraordinary need to address the long-standing challenges of our service system."
Ruth—whose career began as a Direct Support Professional (DSP)—has spent decades gaining experience in the human services industry, founding InVision in 1992 to address the lack of comprehensive and customized services for the people who were underserved by traditional programs. As a passionate supporter of people with ID/A and DSPs, she's been advocating at the legislative level for improved access to community resources; greater compensation and support for DSPs; and broad industry reform.
A visionary leader, Ruth has also dedicated her time and expertise to various community organizations and collaborations including The Provider Alliance, Pennsylvania Advocacy and Resources for Autism and Intellectual Disabilities (PAR), Residential Strategic Thinking Group, and many more.
Ruth joins a talented and diverse team of experts in the Human Services industry, and we're incredibly proud of her accomplishment.
Congratulations, Ruth!