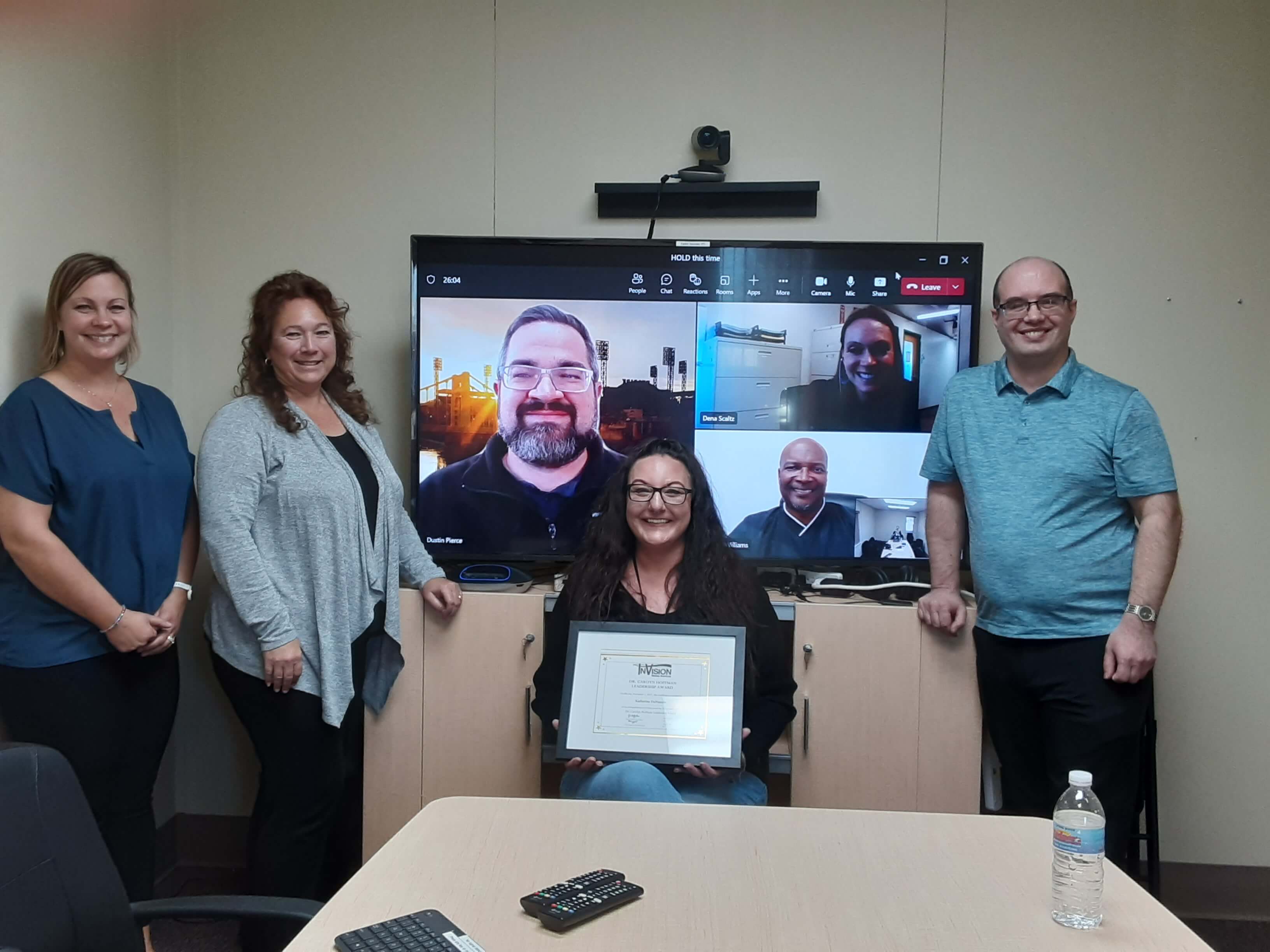 The InVision Leadership Awards represent a time for us all to reflect on the extraordinary accomplishments and dedication of our DSPs. They remind us each and every day of how vital their services are not only to the organization, but also—and most importantly—to the people we support.
Congratulations to all of our nominees and winners! We're proud to have you all as a part of the InVision family.
Dr. Carolyn Hoffman Leadership Award
Presented to an employee who demonstrates leadership by working collaboratively toward resolution of problems, accepting accountability, and exhibiting InVision's values of Positive Approaches.
Cathy Rang
Cathy builds strong and effective relationships with the people she supports and their families based on mutual trust and understanding. Her actions speak volumes about her consistency and dedication to her work. She understands that Positive Approaches means being in the moment, listening to and respecting the people we support while acknowledging her responsibility to make sure people have the knowledge to make informed decisions."
Katherine DeNunzio
Kat effortlessly connects with DSPs and relates to their experiences. These qualities have made her an excellent trainer, but they've also made her an exceptional leader. Her impact and influence on DSPs has never been more apparent than it has been as she supports them on their NADSP certification journeys.

"As a champion of learning, Kat has built a culture of lifelong learning appreciation among the DSPs she has supported and taught them that by embracing it, they help the people they serve live more meaningful lives."
Congratulations to all of our nominees: Anthony Munang, Steven Linhart, Colins Otieno, Raymond Hammond, Liz Mink, Tim Wiley, Mohamed Bah, Yahlison Ayala, Ayodeji (Michael) Adesiyan, Vicky McMinn, and Zena Ezekiel.
John Pfab Rookie of the Year
Presented to an employee who demonstrates the values and practices associated with InVision's Positive Approaches philosophy and is within their first year of service at the organization.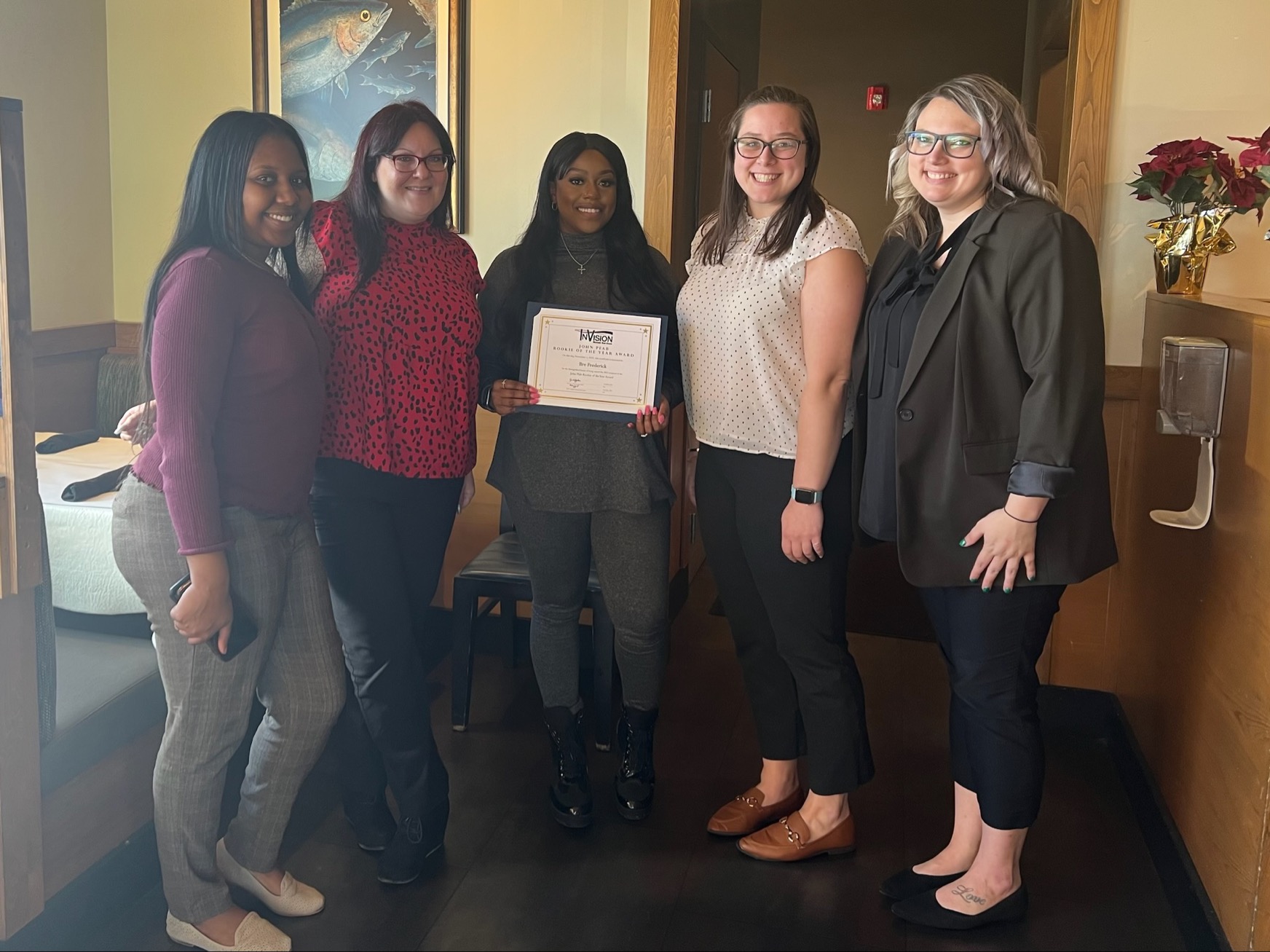 Bre Frederick
Bre had an almost immediate connection with [the person she supports]. She was quickly able to learn [their] particular communication style and began to build a strong relationship with [them] to better understand what would bring more meaning and joy to [their] life.

"Bre has been extremely instrumental in [the person she supports'] life transformation. She has ensured that [the person she supports] is experiencing the things that bring [them] joy while living life to the fullest. [Bre is] an exemplary leader whose strong advocacy for [the person she supports] and the people we support creates powerful impacts that reverberate throughout the organization."
Said Baya
An outstanding team player, Said's conscientious and dependable nature makes him stand out as a go-to person for last minute coverage issues, but it's his passion for helping others, commitment to the people he supports, and enduringly positive attitude even during the most challenging situations that truly distinguish Said as an upcoming leader at InVision."
Congratulations to all of our nominees: John Franklin, Mike Trosan, Kasey Evans, DeAnna Williams, Aminata Kamara, and Kingsley Abimbola.
Pursuit of Excellence Award
Presented to a supervisor, behavioral specialist, or similar-level staff member who consistently seeks to expand professional abilities, demonstrates effective judgment, accepts accountability, and suggests methods and procedures to improve operations and generate positive results for the department and for InVision.
Jay Matteo
Mr. Matteo is often a sounding board with team members experiencing significant behavioral concerns because of his experience as a program supervisor and overnight supervisor. In these roles, Mr. Matteo has worked with and supported some of the most challenging people we support at InVision and has brainstormed new and innovative approaches to better support them.

"Utilizing various strategies, Mr. Matteo has helped his teams to improve the lives of many people we support and provided countless new skillsets for the DSPs who are supporting them and others within the different residential programs. He strongly advocates for both his colleagues and the people he supports, and he passionately and firmly expresses his thoughts when he truly believes in something or sees opportunities for change."
Victoria Fahnbulleh
Victoria began her career at InVision as a DSP before being promoted to Team Lead. Eventually, she chose to pursue an Administrative Assistant role. It was here where she learned a lot about InVision's overall business perspective while deepening her understanding of our mission and support philosophy.

"Recently, Victoria received a well-deserved promotion to Program Supervisor. She was immediately assigned a challenging caseload; however, she hit the ground running and assumed collaboration with parents, SCs, and other stakeholders. As a result, she has established a strong foundation built on consistency and clear structure.

"Victoria continues to outdo herself, and her commitment and dedication to the people she supports is making a true difference in their lives."
Congratulations to all of our nominees: Joanne Kelly, Lexie Prentice, Kaydee Ford, Kenneth Williams, Jeff Zimmerman, and Prince David.
Ruth E. Siegfried Shaping Our Future Award
Presented to a direct support professional who demonstrates consistent excellence in leadership; models collaborative approaches to problem resolution; searches for opportunities to learn and to teach others; and demonstrates commitment to InVision.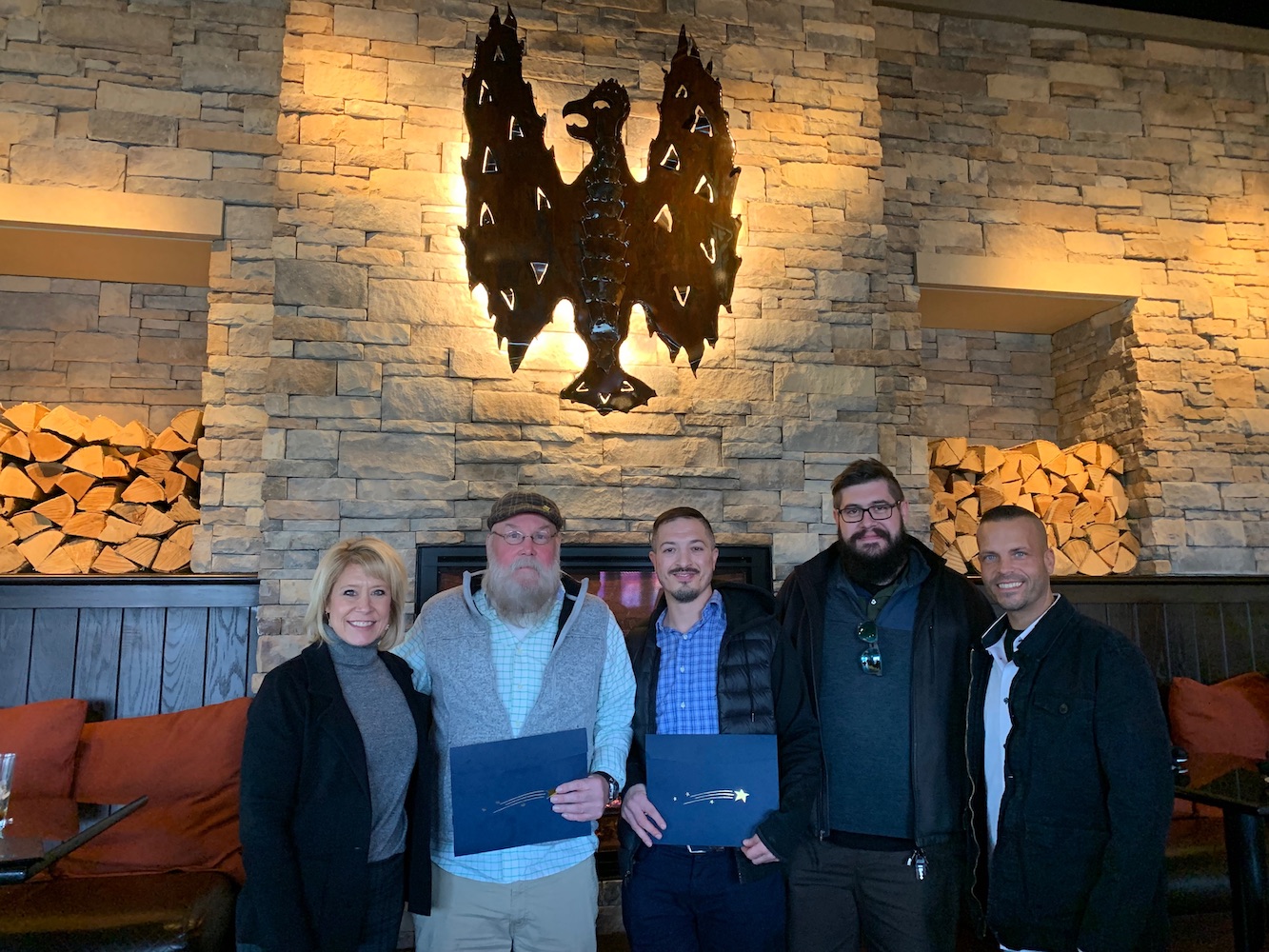 Eric Clarke
Throughout his career with InVision, Mr. Clarke has continued to grow and develop into the passionate leader he is today. His peers look up to him, and he will—at times—be their spokesperson, giving their concerns, feedback, and ideas to his supervisor and behavior specialist to ensure all ideas are on the table to resolve any potential or current issues with a person they support.

"Mr. Clarke takes pride in his work and the quality of support he provides to the person he serves. His reliable and thoughtful approach to different situations has given appropriate guidance to not only the person he supports, but also his team members regarding how they address different day-to-day issues with the person they support.

"Mr. Clarke is a knowledgeable leader and his dedication to InVision's mission and support philosophy have continued to shine throughout the year."

Abass Turay
Abass has always been a reliable and conscientious DSP, but it was only after he started working with [the person he currently supports] that he truly began to shine as a leader at InVision. Thanks to Abass's meticulous eye for detail and deep compassion for others, [the person he supports] has made incredible progress on [their] mental health journey.

"[The person Abass supports] had been struggling a lot with [their] mental health when Abass came into [their] home and offered a unique set of interventions after learning that [they] found comfort in [their] faith. Abass started praying with [them] while [they were] struggling which easily redirected [their] mindset and showed [them] how this coping method could be utilized in future incidents. This seemingly simple act created a huge impact on [the person Abass supports].

"Always greeting others with a smile, even during challenging moments, Abass exemplifies InVision's mission and vision through his support of the people we serve. A problem-solver and relationship-builder, Signals in Reading more effectively supports the people we serve because of Abass's leadership."
Congratulations to all of our nominees: Amanda Robinson, Daniele Tamo, Olakume Omoyemi, William Hopkins, Assemian Nganza, Umaru Kebbay, Yvette Roberts, and Mohamed Paye.
Thank you to all our nominees and winners!
We're sincerely grateful for your continued commitment to InVision's mission and vision and demonstrating the powerful, positive impact your leadership has on the lives of people we support.