For more than 18 years, Joe Witucki has served InVision, most recently as Chief Administrative Officer. In this role he has led the Compliance, Finance, Human Resources, Learning and Development, Marketing and Communications, and Quality Management functions. Earlier this year, Joe announced his retirement at the end of 2022. Many of us here at InVision had the distinct pleasure of knowing and working alongside Joe. For the rest, we wanted to provide a brief retrospective of Joe's accomplishments and the indelible imprint he's made on the organization.
Joe has been such an integral part of InVision that it's nearly impossible to imagine where we would be without him. He has made a mark on everything that has occurred over nearly two decades, and he has done it with the greatest sense of humor. No one—and I am proud to include myself in that category—has been spared! If you have been the subject of Joe's amusement, and laughed along with him, you are among the luckiest. At the same time, Joe's wisdom and character are as prominent as his humor. I am honored—we all are—to have worked (and joked) with him. I will miss him so much that I've been doing everything I can to make sure he will be an on-going part of the organization next year."

- Ruth Siegfried, Founder & President
Joe's legacy as a leader for InVision and the impact he's had are ones that many of us, especially new hires, likely take for granted. Early on he restructured the HR department and led the establishment of the auto enrollment process for the company's 401k. During our significant period of growth as an organization, he oversaw a 42 percent increase in staff over a five-year period and a 200 percent increase in staff from 2007 to 2012.
Joe's leadership resulted in the addition of vision coverage as well as the employee assistance program and mileage reimbursement. He launched a new PTO program that rewarded employee tenure, while also allowing part-time staff to accrue paid time off. Joe also led the design and implementation of our performance evaluation and merit increase process.
Joe has left his mark on all areas of the organization through his guidance and leadership on the development of our strategic plan; quality and compliance functions; new marketing and communications department; diversity and inclusion programs; establishment of the InVision Learning Academy and introduction of the NADSP Certification Program; succession and stability planning; market-based pay structure; and the creation of a new mission, vision, and core values.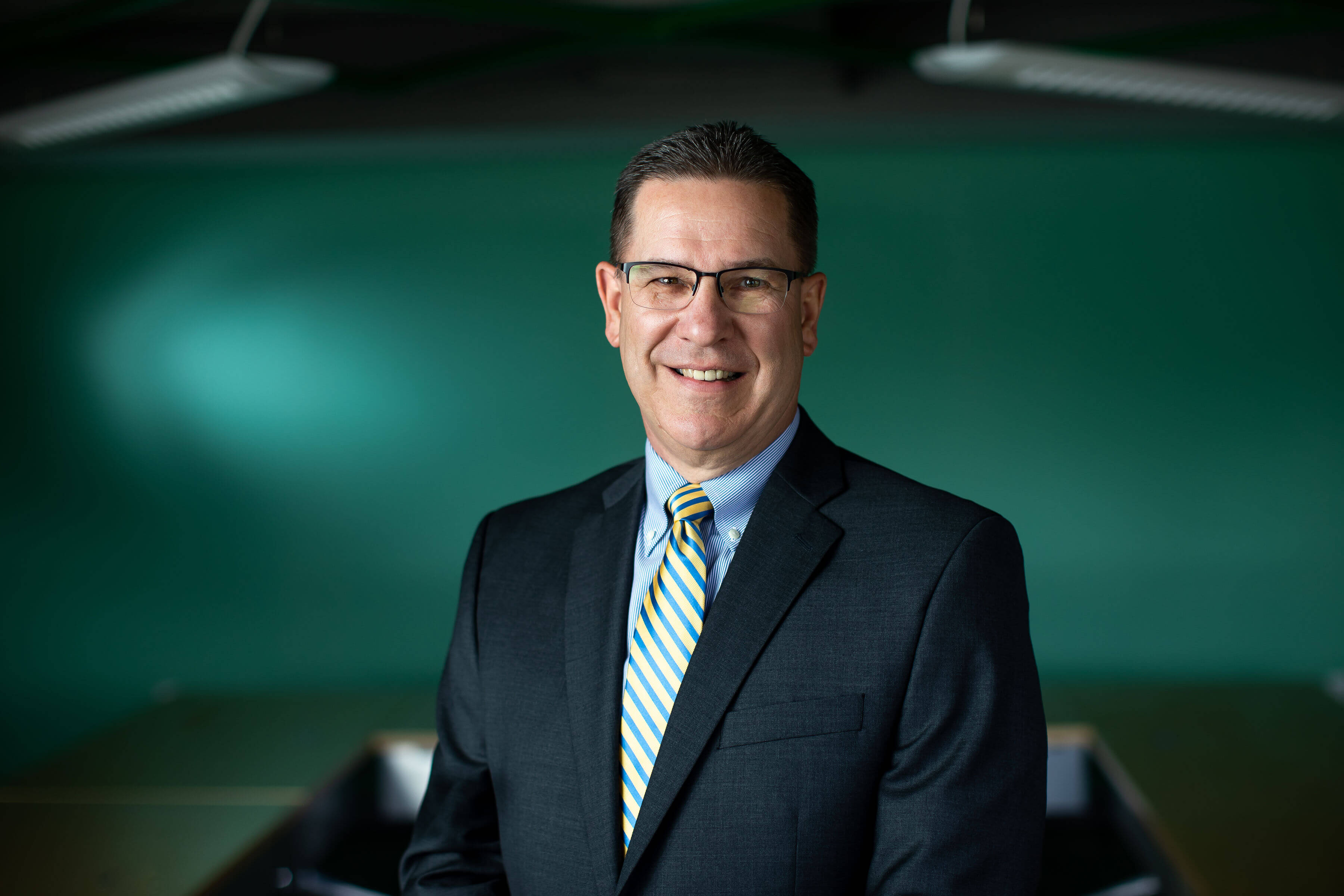 Throughout the pandemic, he worked with other senior team members on our response to Covid-19 to develop a structure and process for hazard pay to both stabilize our workforce and maintain financial stability. These decisions led to the launch of the DSP Wage Initiative, reaffirming the company's commitment to our critical front-line staff during a time of uncertainty.
To be short, Joe played a significant role in creating InVision Human Services as it is today: A leader in providing support for people with disabilities. He never craves the limelight, but his contributions will be part of this organization for decades to come.
Honestly, capturing everything Joe has done over his 18-year career with InVision is difficult. Kim Love, InVision CEO said it best:
While the accomplishments and milestones listed above only represent a small sampling of the tangible impact Joe has had on the company, the intangible may be more significant and is likely woven into the fabric of the organization forever. Throughout his tenure, he helped to elevate our culture and modeled and embodied professionalism and respect towards others. Through him, we learned it's never about winning or losing, who is right or who is wrong, but that in the end it's always about what is best for the greater good. When our own thoughts, ideas and perspectives are merged, we yield outcomes and decisions that are far better than anything we could do on our own. I thank you, Joe, for being a mentor, advisor, counselor, and friend."
Perhaps the greatest testament of any employee is that they left an organization better off than when they arrived. It's not just the company, it's the people who benefited from his perspective, insight, judgement, and wisdom. And plenty of laughter. While we can kid him, those who know him can truly say that we are better off for having worked with him.
And now Joe embarks on his next challenge—retirement. We assume that it will include a lot of golf, a few beers, and enjoying more time with his beloved family. And hopefully a lot of jokes at our expense!
Thank you, Joe, for making InVision a far better place and making us better people.