Join us in welcoming InVision's newest Program Director, Nickole Pribozie! Nickole joined our team on June 5, 2023, as the Director of Regional Program Operations for the Western Pennsylvania Residential Program.
As a Program Director, Nickole is responsible for overseeing the development and implementation of our western residential services, as well as monitoring systems to maintain the safety and well-being of those we support. The role of a Program Director is integral to our organization, as directors collaborate with one another and work alongside InVision team members of all positions to ensure consistency throughout our residential programs across Pennsylvania.
Through our
Residential Program
, InVision Human Services provides people experiencing disabilities the opportunity to pursue an independent and meaningful life. This includes the chance to live in a home of their very own, as well as customized services for each person we support based on their behavioral, social, and medical needs.
Transitioning Into the Role of a Program Director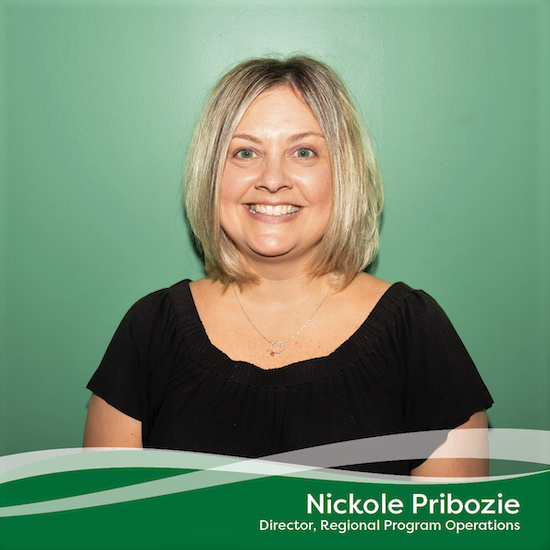 As Nickole approaches her two-month mark with InVision, she shared insight on her experience as she transitions into her new role.
"From day one, everyone has been so helpful as I transition into this role," Nickole said. "I have felt welcomed from the start."
During her orientation period, Nickole was greeted with a few familiar faces, as well as given the opportunity to meet various people in other roles. This has helped Nickole build connections and identify resources early on. As each day brings unique surprises and learning opportunities, Nickole looks to her supervisor, Vice President of Operations, Matt Gromis, as well as other colleagues throughout the organization for support in her new position.
"Everyone is a wealth of information, and it has been so nice to learn from them," Nickole stated.
Reflecting on her time at InVision thus far, Nickole declared the people—both those we support and her colleagues—as her favorite part of the job.
"I have been lucky enough to start meeting many of the people we support, and it has been a joy getting to know them," Nickole said. "At InVision, you can see the dedication and passion people have for the work that is being done. I am amazed by the people and the shared attitude to go above and beyond for those we support."
Welcome, Nickole! We are so happy to hear about your transitional experience and are grateful to have you here at InVision. We look forward to all your contributions to InVision and the community as a program director!