To help us celebrate our first annual Team Member Appreciation Month, InVision asked its leadership to shed light on the people and responsibilities of each department within our organization. InVision's success is deeply rooted in our personnel and collaborative efforts, and we are grateful for the dedication and that our team members from each department display to their specific job duties. A special thank you to our departments for their hard-work and contributions—you are all so greatly appreciated!

East Comp
While residential servic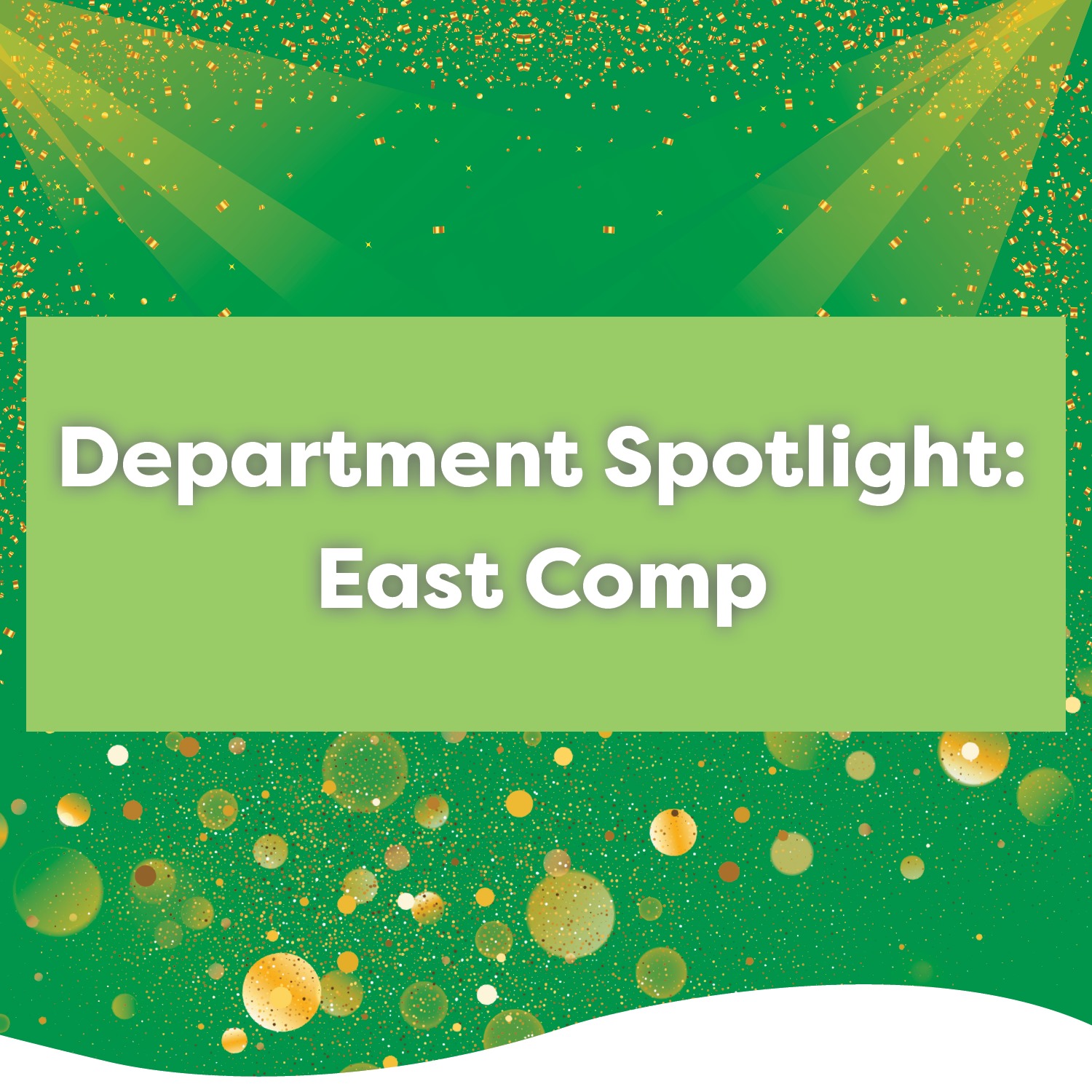 es are provided across Pennsylvania, the East Comprehensive Team is located in the eastern half of the state and supports adults with IDD through various funding opportunities and the Adult Autism Waiver (AAW). The east comp team supports 45 people as far north as Easton, as far south as Nottingham, as far west as Harrisburg, and as far east as Norristown! Although "east comp" is spread far and wide, the focus of the team is narrow: to ensure the health and safety of those supported in addition to ensuring that each person is leading a meaningful life of their choosing. Our East Comp team is made up of residential operations managers, program supervisors, behavioral specialists, residential operations specialists, and administrative assistants. Although a large team, each person's role is vital to our success as an organization.
- Brenda Sorber, Director of Eastern Regional Operations


West Comp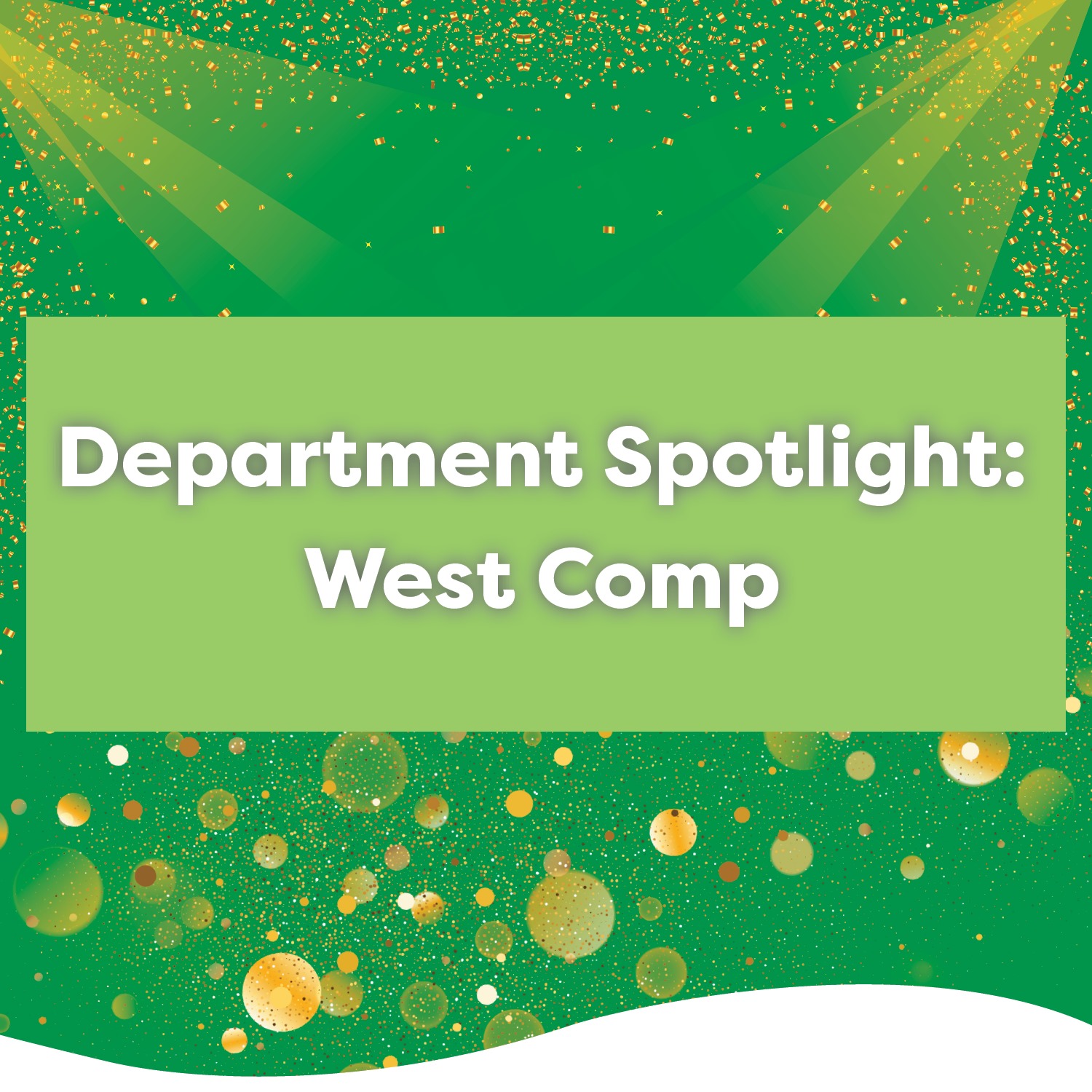 Our Western Comprehensive Program continues to serve individuals in the home and community of their choosing. Our staff works diligently to ensure the people we support are living their best lives and their individual needs are met. Currently, our program supports 53 individuals in the Western Pennsylvania Region. While most of our individuals are in Allegheny, Beaver, and Butler Counties, we do have a few individuals we support as far north as Clarion and in the southeastern region of West Newton. We strive to create opportunities that meet the wishes, hopes and dreams of those we support.
- Nickole Pribozie, MA-Director Regional Program Operations

Signals Residential Program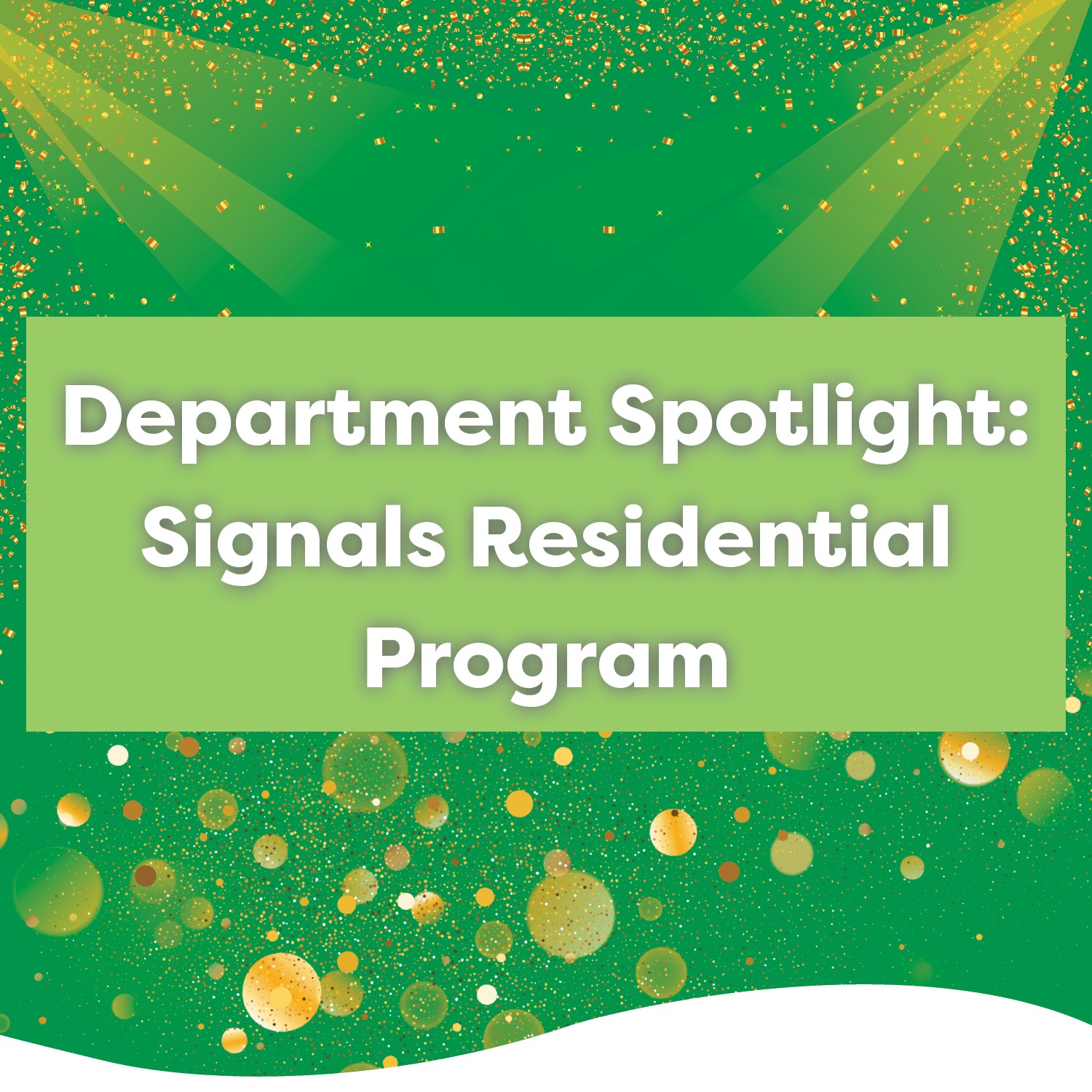 The Signals program provides customized, forensic programming to support men with Intellectual Disabilities and Autism who have a history of sexual offense. This program provides an alternative to institutional settings for incarceration, based on the specific offenses, and encourages the men to successfully live within their communities. With a focus on establishing healthy relationships and minimizing the risk to the person and the community, the program uses multiple methods to assist the men in a transformation from the "old me" context to the "new me" person they are trying to become. The goal is to engage the individuals in meaningful experiences and provide them with opportunities that promote skill building, support healthy relationships, encourage integration into their communities and foster enhanced independence.
- Jennifer Benson-Lawrence, Residential Director
 
Community Based Programs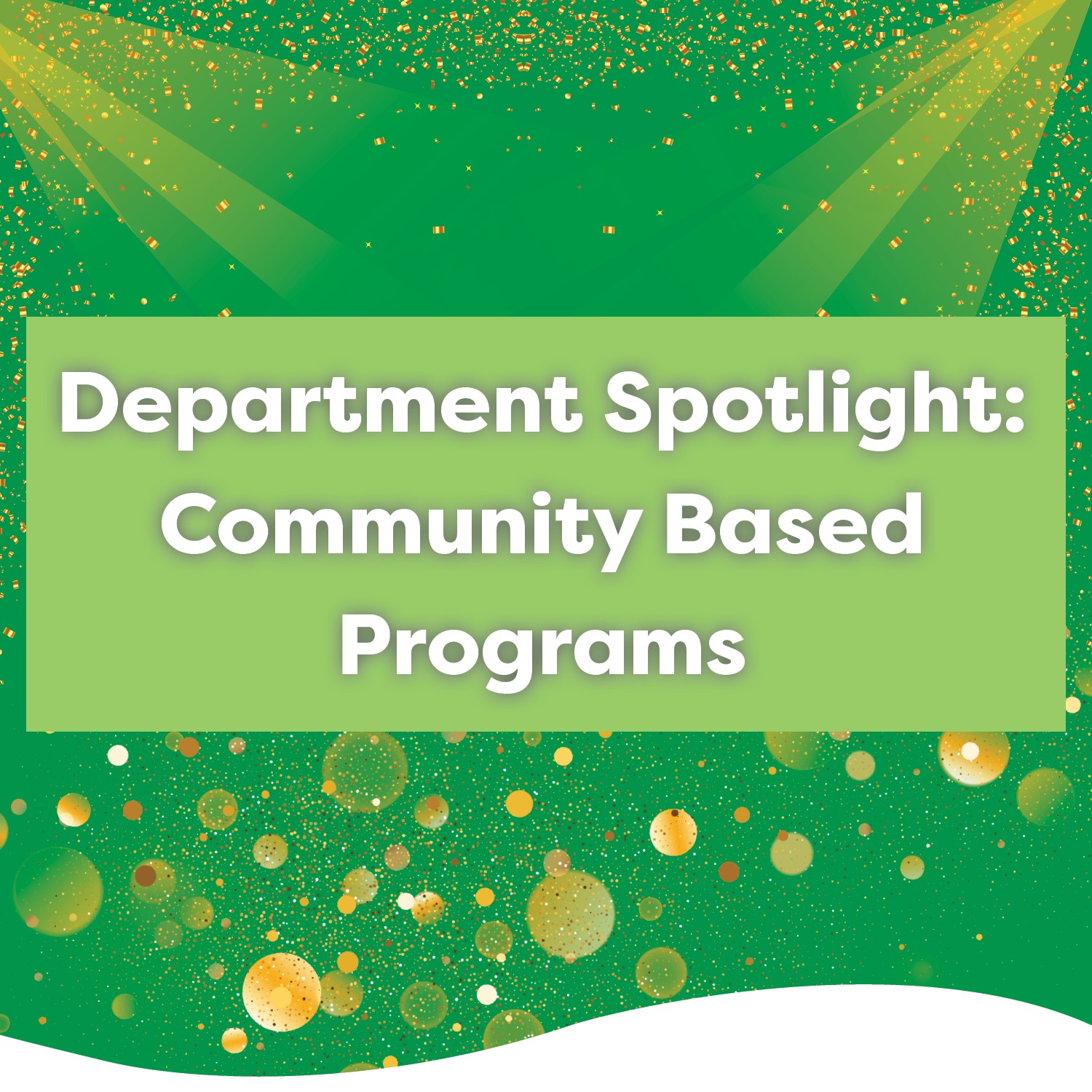 InVision's Community Based Programs department meets people where they are, in their homes within their communities. Our program isn't about a facility, or a "program" at all, but rather, it is about people and connections. This department strives to get to know people and help them broaden their connections through offering support with employment, community opportunities, networking, or joining social or sporting leagues. Community Based Programs really dive into getting to know the people we support to determine goals and action plans to help guide them from where they are to where they want to be.

Our Community Based Programs department is full of seasoned employees—25% of the department's staff has been with InVision for over 20 years, 60% has been with InVision for over 10 years, and 85% of has been a part of the organization for over 5 years. This department is full of knowledge and experience in the industry.

- Randy Dicks, Director of Community Based Programs


InVision Behavioral Health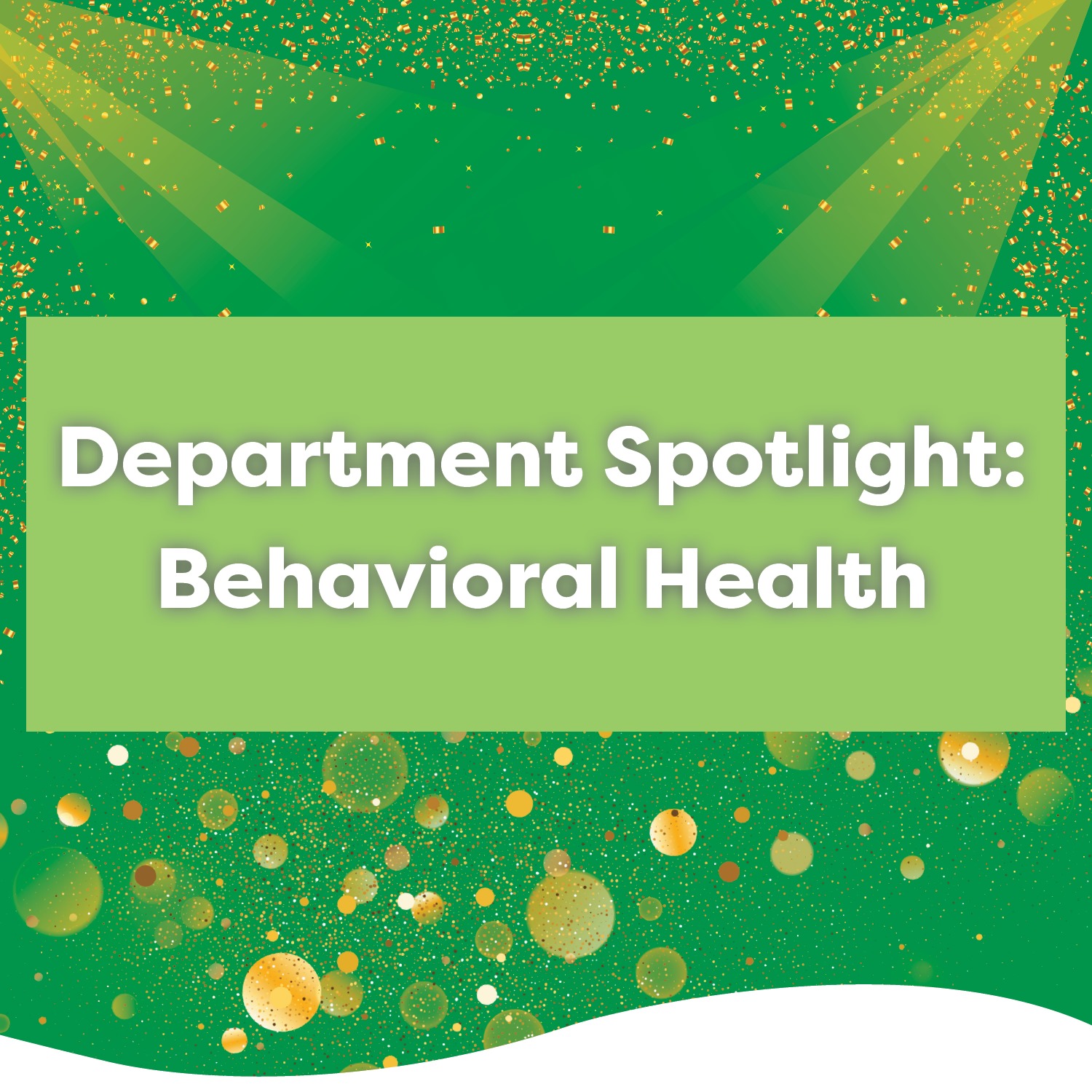 InVision Behavioral Health (IBH) provides outpatient psychiatric and mental health treatment to individuals with mental health disorders. Our treatment staff specialize in providing behavioral health services to individuals with mental health disorders as well as Intellectual and Developmental Disabilities (IDD). Staffed with psychiatrists, social workers, and licensed nursing professionals, we meet the unique needs of individuals with mental illness. We utilize a collaborative care model to provide holistic care to individuals focusing on all aspects including physical, mental, emotional, and spiritual well-being. We value the importance of collaboration with family, loved ones, and support staff, as well as other treatment providers.
- Oliver Stedeford, LSW, Director of IBH

Human Resources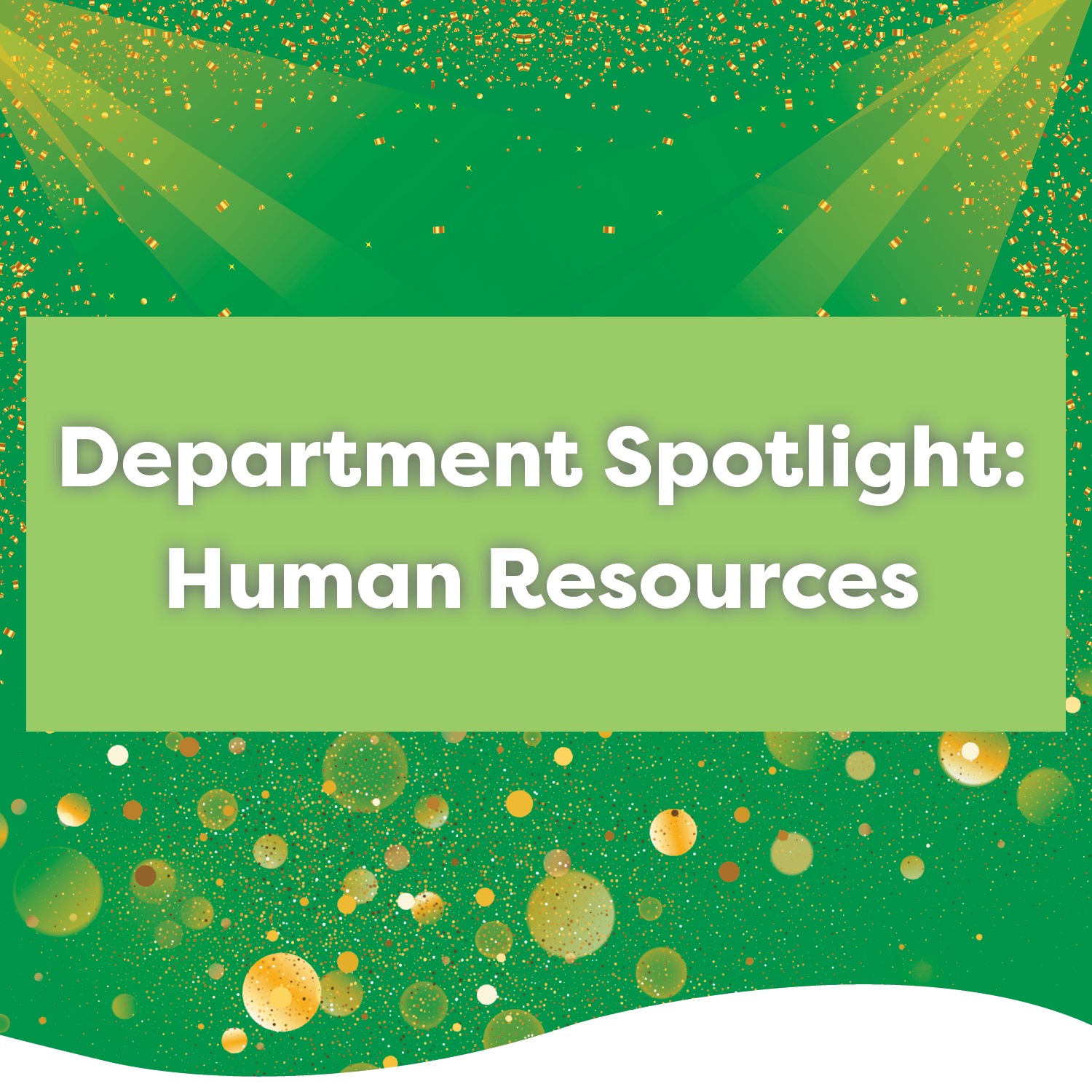 The Human Resources department has multiple roles, and the team must be able to shift focus and switch gears sometimes without notice. This continuously is done in a manner that is not felt by those they work with daily. The human resources department handles all aspects from hire to retire. The team works with all levels within the organization on a multitude of matters including recruiting, benefits, employee engagement and consultation on employee matters. The department also partners with leadership on larger scale projects. The dedication and perseverance of the team is one to be impressed by. No matter the situation, the team comes together for the greater good. In addition to day-to-day business, the team is consistently assessing what we do, how it impacts the organization, and ensures alignment with the goals of the company.

- Patty Scotti, Director of HR 

Facilities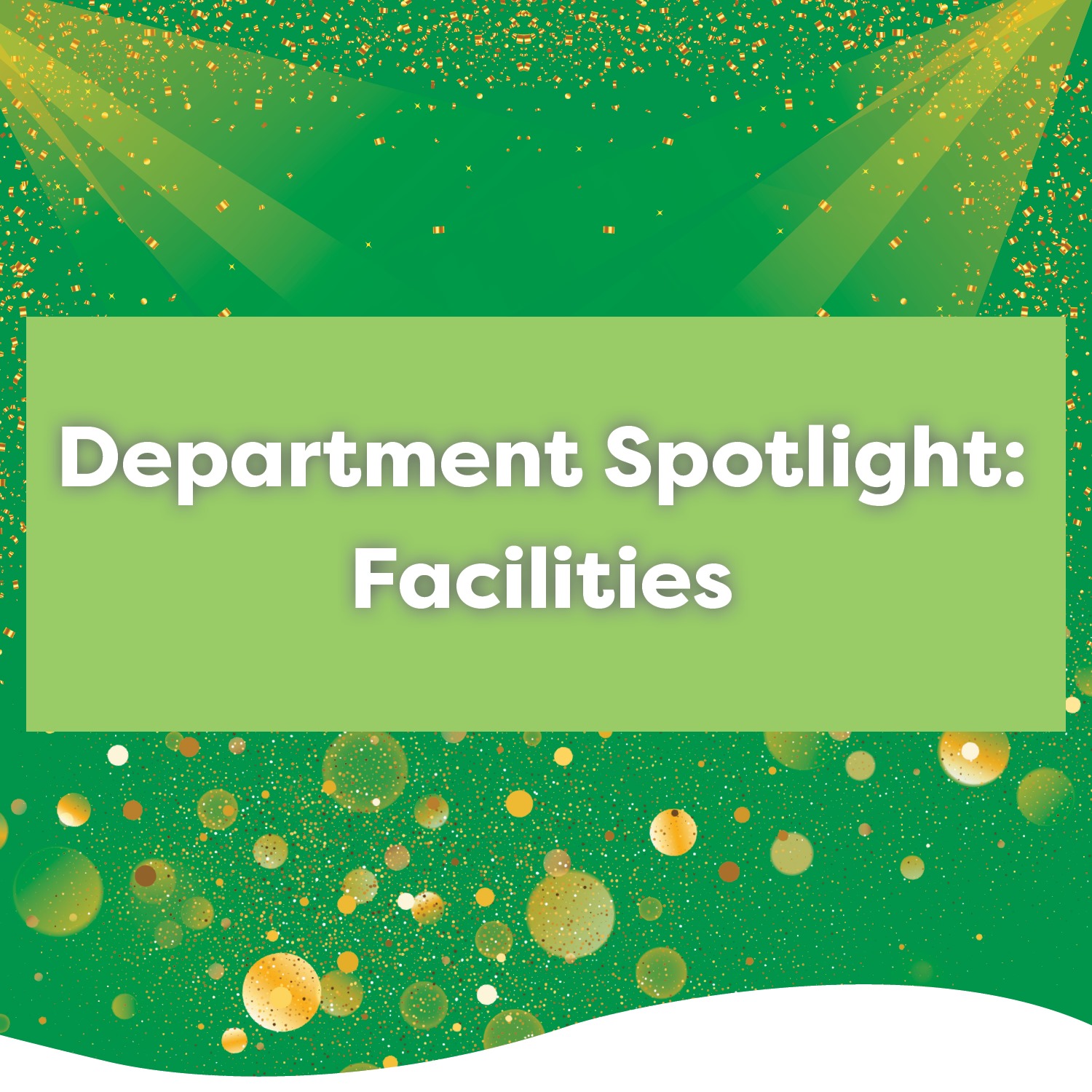 The Facilities Department at InVision Human Services plays a crucial role in serving the needs of our organization. With a comprehensive range of responsibilities, the department ensures the smooth functioning of our residential properties and office spaces across different regions. By purchasing furniture, equipment, supplies, and services for residential properties and office supplies for offices, the department maintains a well-equipped and functional environment.
In addition to managing procurement, the Facilities Department schedules repairs and routine maintenance for houses, company vehicles, and equipment, ensuring the safety and efficiency of our operations. They utilize an electronic help desk ticketing system to manage user needs and coordinate tasks with regional maintenance technicians and external contractors.
The department also serves as the primary point-of-contact for all landlords, engaging in lease negotiations, renewals, and drafting new leases.
Furthermore, the Facilities Department plays a key role in the housing search and acquisition for individuals supported by InVision. We also work toward process improvement initiatives, maintaining high standards and quality service delivery.

- Gary Boughamer, Director of Prop & Tech Services


Learning & Development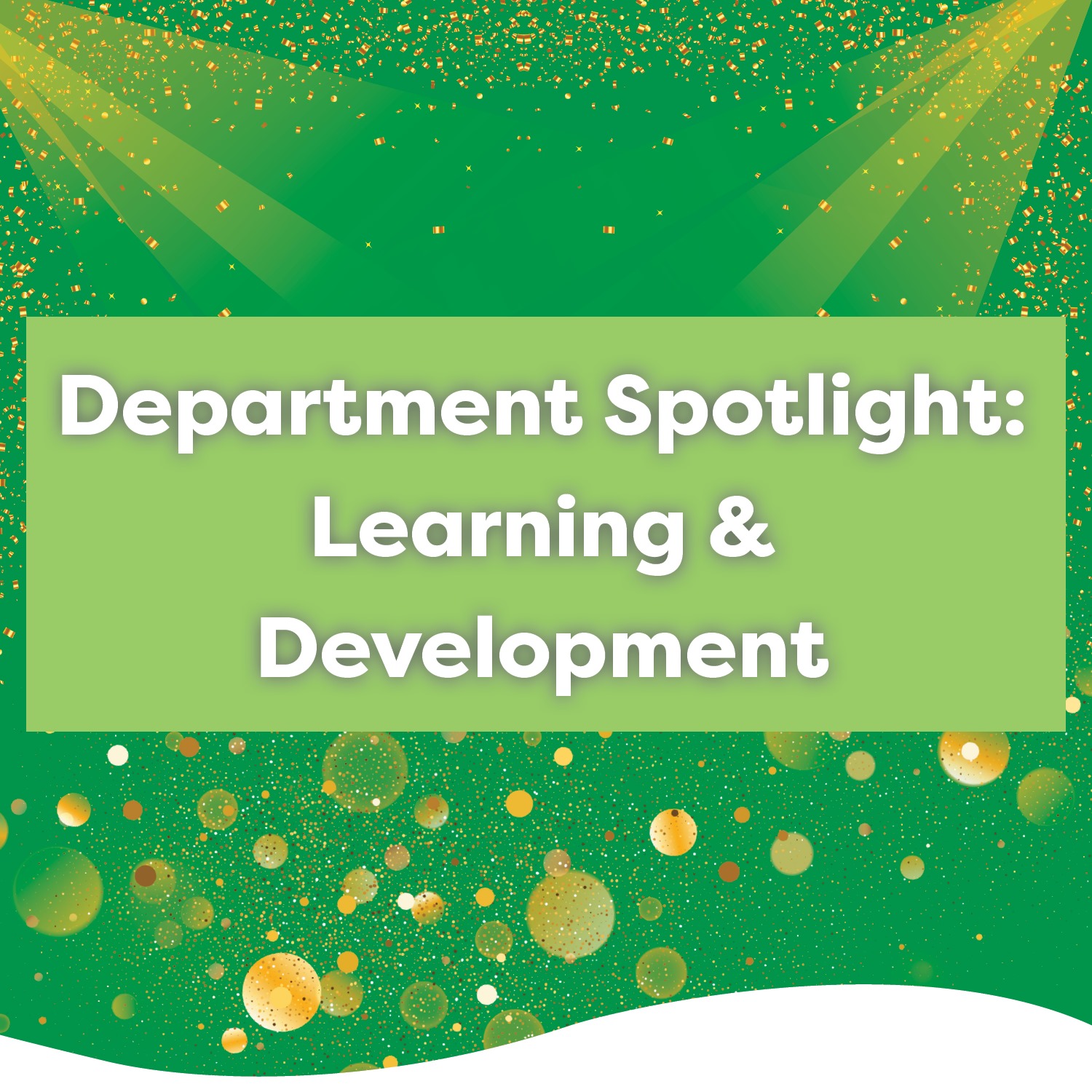 Our Learning and Development (L&D) department was established in 2021 and manages the learning programs through the InVision Learning Academy. The Learning Academy is a programmatic extension of the L&D department that houses functional training, career development, leadership and professional development, diversity, and inclusion, and much more. The L&D department supports InVision team members with onboarding, annual skill development, regulatory licensing educational components, NADSP, and professional and leadership development opportunities (i.e Emerging Leaders, Future Forward).
The learning process requires self-awareness, while it also brings more awareness to our existing knowledge and abilities. Learning is not only about acquiring new information but also about unlearning wrong or outdated information. L&D functions as a safe environment in which people can feel more comfortable with the unknown—as dealing with the unknown can be intimidating, it is important to have supportive conditions to make "unknowns" into "knowns."
As the Director of Learning and Development, I am proud to say this is a tireless team that never stands still. This team helps to influence employee engagement, compliance, and career development within our organization by providing essential resources and skill-development opportunities. I am honored to work with partners that never give up, maintain their curious mindsets, and ensure our employees have the best learning experience.
Thank you to this wonderful department for their hard work!

- Erin Osborne, Director of Learning & Development


Marketing & Communications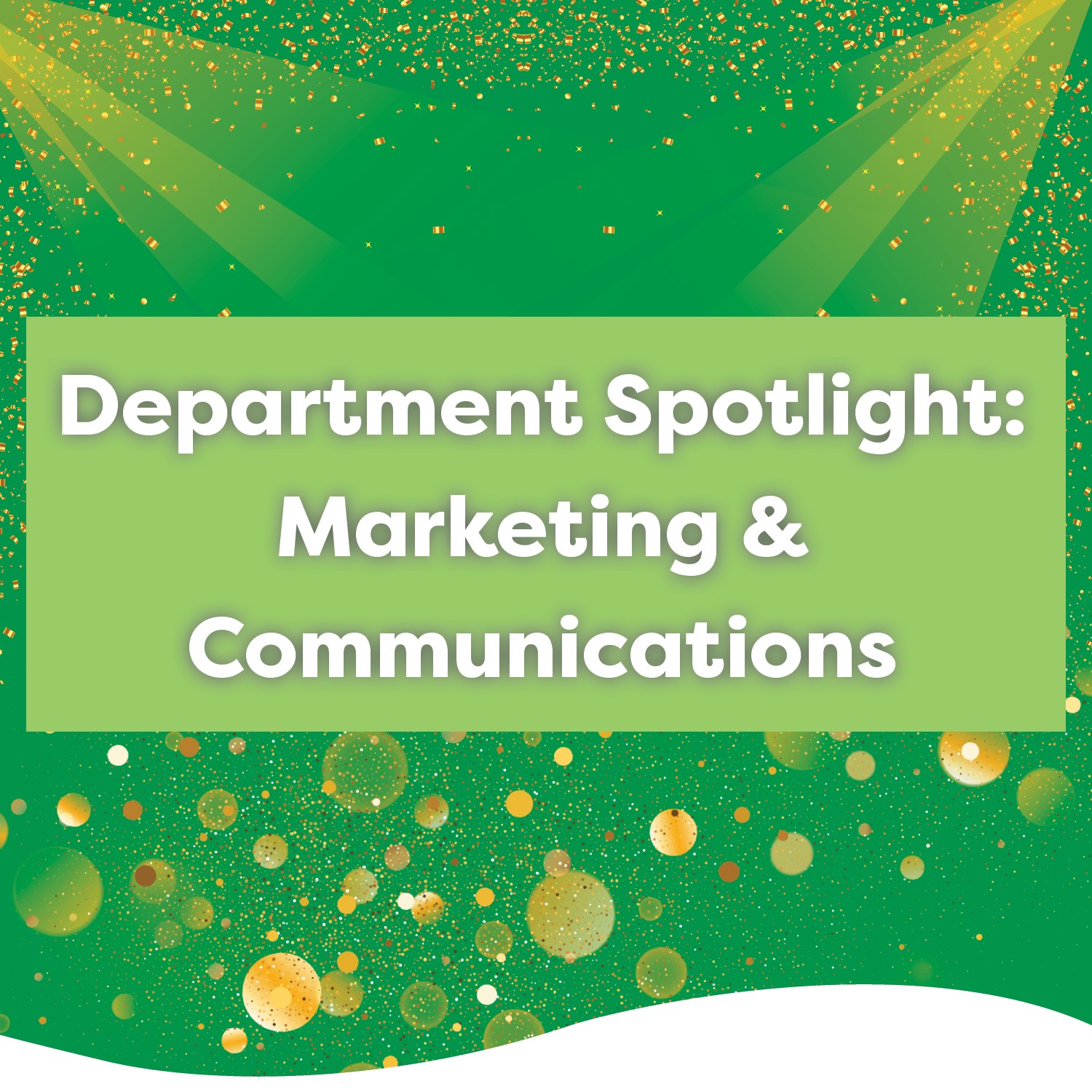 Over the past 4+ years I am proud of the contributions that the Marketing and Communications department has made in elevating the InVision Human Services' brand, the impact we've had on team member recruitment, promoting our programs, putting a spotlight on our advocacy efforts, and bringing greater awareness to our Foundation. What brings me the most pride is the work we have done to highlight the achievements of the people we support and our team members. It's these stories that truly capture the relationships that are forged, and the successes we have accomplished in helping the people we serve find independence and build lives on their terms.
The team we've built, in my opinion, is exceptional. Andy Eisenbarth does it all from building our social media presence, to shooting and editing videos, developing communications strategies, designing marketing materials, contributing to our online content, and so much more. Jenna Colussy, while new to InVision, brings amazing enthusiasm and a willingness to jump in and take on any task. It's an honor to work alongside them and I am grateful for their commitment to our team, the department, the organization, and our fellow team members.

- Aaron Borchert, Director of Marketing & Communications
InVision Foundation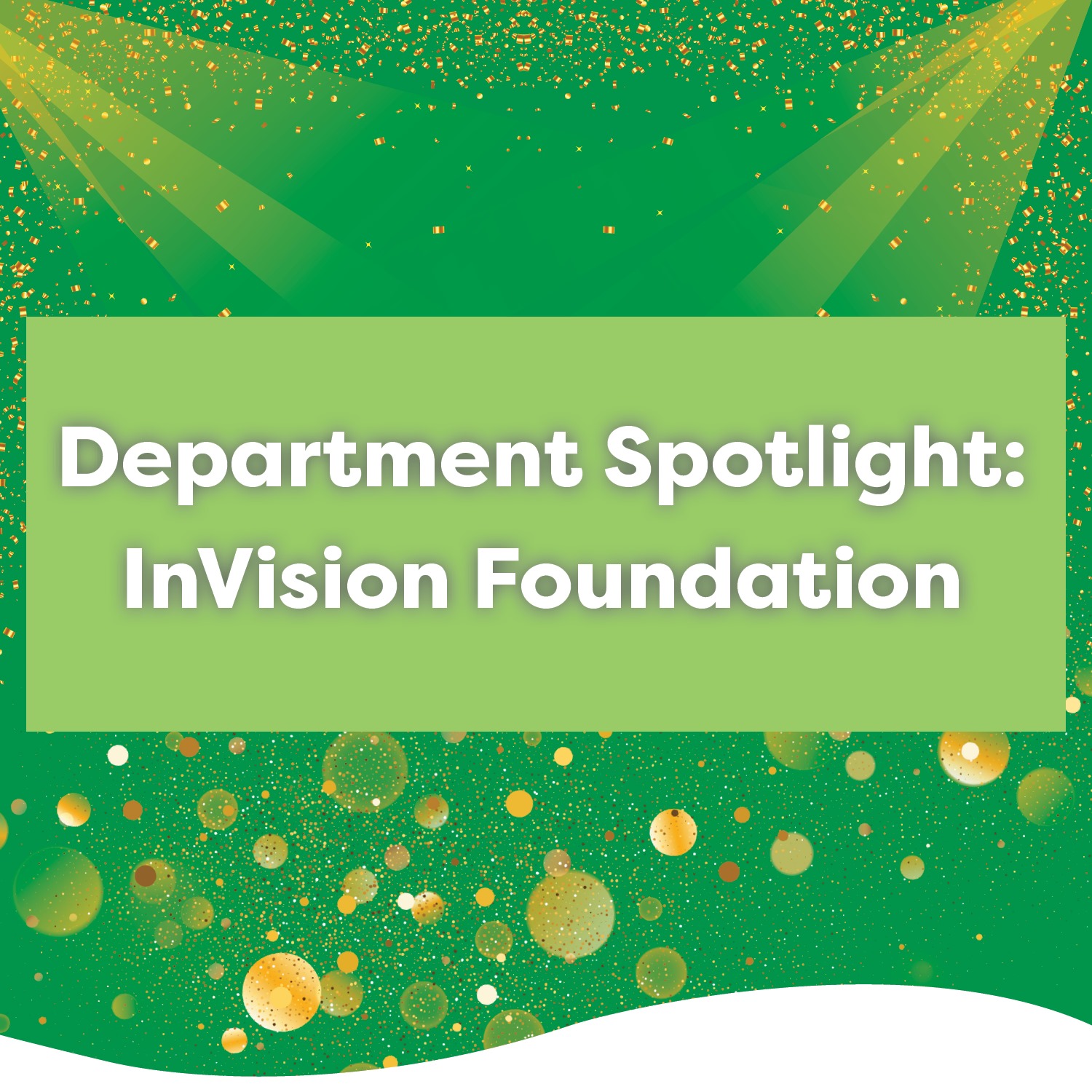 InVision Foundation raises money through grants, corporate, vendor, government, and individual support for the development of person-driven services for people with disabilities in their pursuit of meaningful lives. We raise funds for Independent Living, Behavioral Health, Community Supports, Employment Supports, Meaningful Lives Fund, DSP Advancement Fund, Global Partnerships Fund, and the Greatest Need Fund. We also fund out internal grants to benefit the people we support through the Personal Enrichment Grant, Meaningful Lives Grant, Greatest Need Grant, and Community Connections Grant. InVision Foundation helps fund programs so the people we support can fulfill their dreams of lives well lived. Supporters of InVision Foundation help people with disabilities forge their own paths.
The InVision Foundation team includes Jennifer Birnie, Philanthropic Gifts Specialist and Sharon Mariani, Executive Administrator, who develop relationships with donors, foundations, people we support, and staff to customize approaches to gaining support for important initiatives and fulfilling dreams. With over a decade of development experience, Jennifer most enjoys creating an atmosphere of philanthropy for human services and arts organizations. Jennifer currently is on the Board of Directors at Little Lake Theatre located in Washington County and is honored to be a member of PEO- Chapter BW (Philanthropic Education Organization). Sharon Mariani has served the leadership team for over three years and works tirelessly to actualize meaningful internal grants for the people we support. Sharon is an active member of the national association for Executive Support Professionals.
- Rachel Murphy, Corporate Liaison

Finance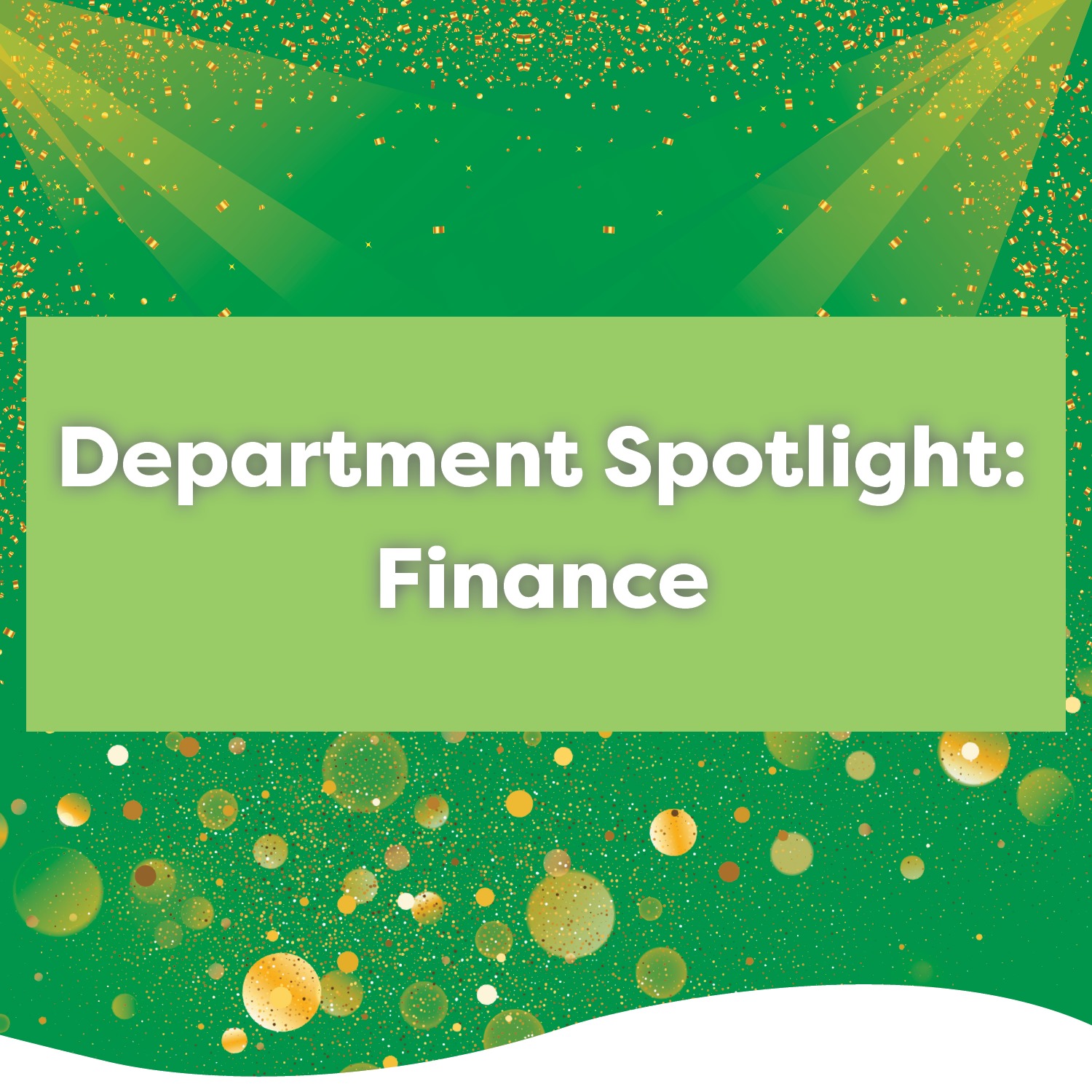 InVision's Finance & Revenue Cycle Departments are responsible for the financial operations of the organization, with the goal of maximizing revenue while maintaining and developing new financial policies and processes. This department's main responsibilities include accounting for the transaction records within the organization, managing income and expenses, preparing, and overseeing budgets and forecasts, managing compliance with government funding, and providing financial reporting and analysis. Along with these responsibilities, the department assists managers in making strategic decisions and conducts risk management and cost reduction strategies.

- Jason Jovenall, Director of Finance


Information Technology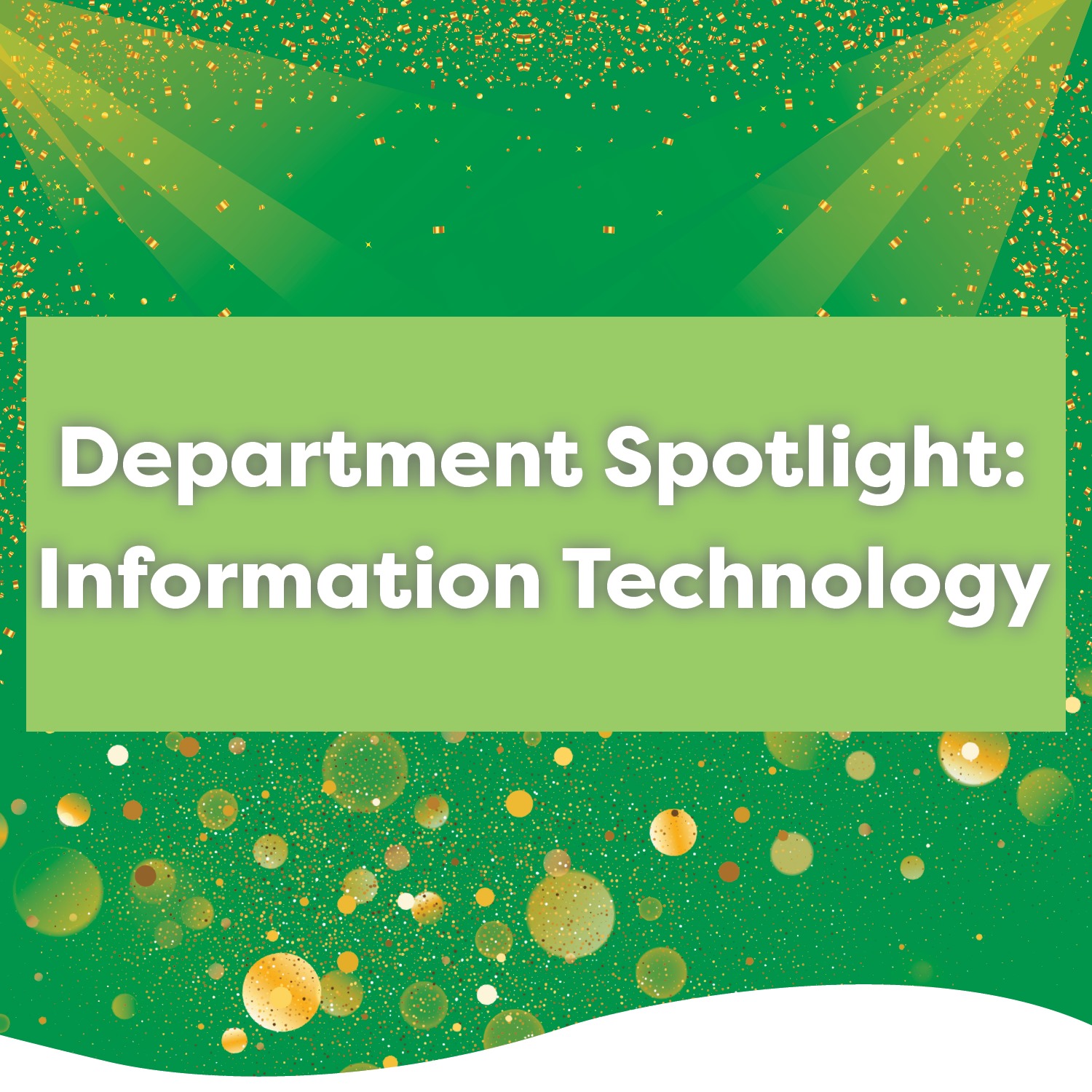 The InVision IT Department plays a pivotal role in meeting the technological needs of our organization, ensuring smooth and efficient operations. The department's responsibilities encompass a wide range of tasks, from analyzing business system needs and researching cost-effective solutions to evaluating new technologies and managing the implementation and maintenance of software and hardware.
With a focus on efficiency and effectiveness, the IT Department manages the IT budget and evaluates expenditures while also maintaining relationships with subcontractors and software vendors for monitoring, maintenance, and troubleshooting of IT systems.
Security is a top priority, and the department maintains all aspects of data protection, threat management, and network security, as well as managing disaster recovery plans and backups.
Additionally, the IT Department provides technical support and training to internal users, assists in program logic design and form layouts, and configures and tests new applications and reports. We also play a crucial role in the maintenance and review of application systems, identifying and developing solutions to problems as they arise.
The department collaborates closely with other departments to identify business system needs and coordinates the development of effective solutions. We also perform workstation and mobile device administration, user account management, and help desk support to ensure smooth functioning for all employees.

- Gary Boughamer, Director of Prop & Tech Services