InVision is fully immersed in its new era, and we're incredibly grateful to have a leadership team that is dedicated to guiding us forward.
After
Kim Love assumed her role as InVision's Chief Executive Officer
(CEO) late last year, she set out on a journey to continue strengthening InVision and preparing us to embrace the challenges and opportunities of tomorrow.
Improving leadership transparency is one of Kim's top priorities for InVision, so recruiting a leadership team that understands this concept and incorporates it into their personal goals and supervisory strategies is critical to fulfilling our vision.
InVision welcomed a new Chief Operations Officer (COO) and Chief Financial Officer (CFO) shortly after Kim became CEO. Deb Hyatt-Burkhart and Ray Herron bring decades of combined experience to InVision, and we're excited to see where their leadership takes us.
Deb Hyatt-Burkhart
A Licensed Professional Counselor and Approved Clinical Supervisor, Deb joined InVision as our COO after a decade of serving on our Board of Directors. She brings to InVision extensive experience in social service systems such as mental health, foster care, family counseling, and juvenile social justice.
As COO, Deb oversees, manages, and directs InVision's Residential and Community programs, and InVision Behavioral Health (IBH).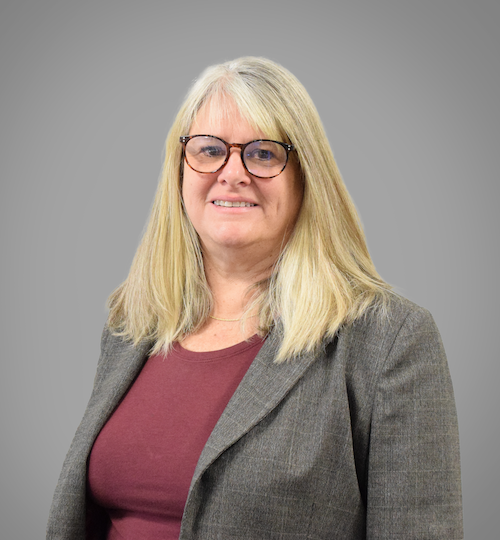 Joining InVision as an employee after serving so long on the Board of Directors has provided me with an opportunity to really see the important work that we do from a different perspective. I have always been proud of my association with [InVision], but I now have a renewed sense of pride and respect for how [our staff] really embody our mission in how they support the people they serve. I look forward to building on the strong foundation that has been built.

I hope to be able to enhance our existing systems to improve the services we provide and the work environment of staff.

I'm excited to work with the rest of the leadership team to create a culture where our philosophy drives the work that we do."
Deb was most recently an associate professor at Duquesne University in their counselor education program.
Ray Herron
A Certified Public Accountant (CPA) with more than 20 years of financial and accounting management and 10 years of nonprofit operations experience, Ray joined InVision as our CFO.
As CFO, Ray directs and supervises InVision's financial affairs in accordance with established accounting policies and monitors the financial health of the organization. He also oversees the Information Technology and Facilities departments.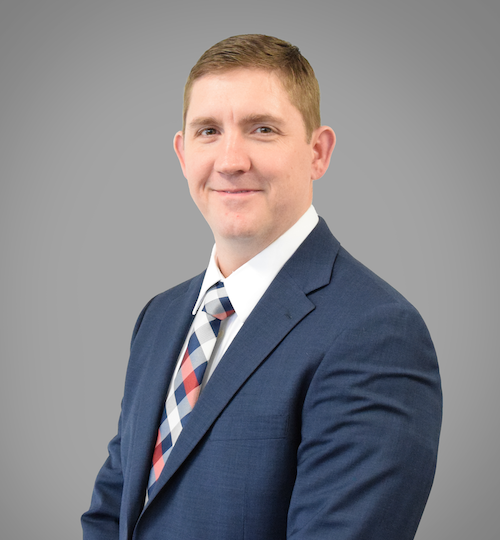 After six months at InVision, I'm excited about the opportunities ahead of us. There are great, passionate team members that work here and always keep the care of the people we support at the forefront.

My vision for the Finance, Facilities and Information Technologies departments are centered around five areas: Watering the seeds already planted; implementing an analytical versus transactional and automation versus manual mindset; systems integration; and customer support, access, and training. With this focus, it will allow us to accomplish our strategic goals here at InVision."
Prior to joining InVision, Ray earned the 2021 Pittsburgh Business Times CFO of the Year award for the positive impact he had on his previous organization, FamilyLinks, during the Covid-19 pandemic.