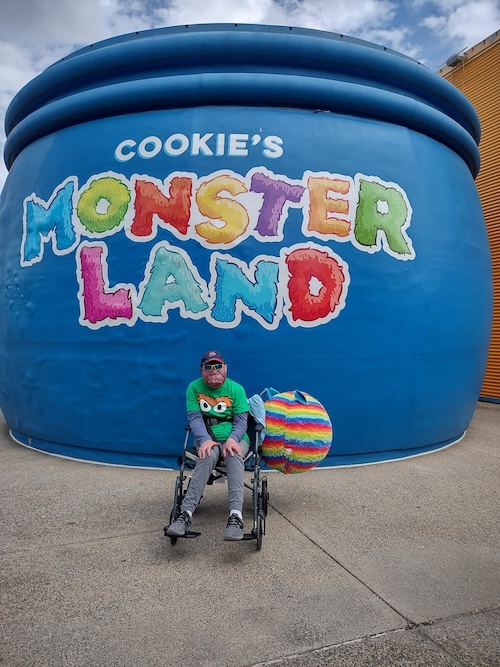 Do you ever worry about facing judgement for your appearance, or qualities that make you unique? Robbie, one of the people InVision supports, is no stranger to this feeling. Robbie is kind, compassionate, and friendly, but he often faces judgment by people who don't know him solely based on his appearance. This was not the case at Sesame Place, where Robbie celebrated his latest birthday—holding a memory he loves to share with anyone who will listen, as he had the opportunity to celebrate in a way of his choosing.
Robbie and other people who experience intellectual and developmental disabilities are no different from you or any other person without such a diagnosis. We all wish to feel loved, accepted, engaged in our communities, and to have strong and stable relationships.
This past April, Robbie and his Direct Support Professionals (DSPs) attended Elmo's Springtacular Event at Sesame Place; a Sesame Street theme park that is committed to its accessibility for people with disabilities. As a lover of Sesame Street, Robbie was elated with the idea of visiting the park for his birthday—all made possible through InVision Foundation's
Birthday Bonanza
program.
To Robbie, this experience was beyond meaningful. At Sesame Place, Robbie spent the day having a blast with his DSPs and beloved story characters, free of facing judgment from others. Robbie even got to meet Elmo for a Dine with Elmo dinner experience.
"If only I had one wish, it would be to have the world look at Robbie as everybody did that day at Sesame Place, and not deem him different," Pamela Hoover, Robbie's DSP, said—noting how grateful she was to have enjoyed a fun, carefree day with Robbie.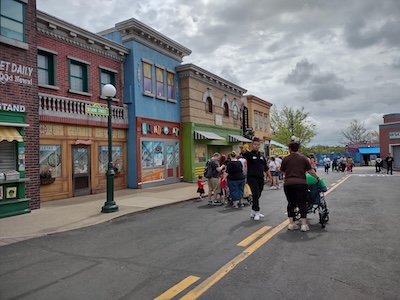 People with disabilities often fall under poverty guidelines as they do not have traditional income sources. While some people can find employment, most of the people InVision supports rely on government waivers for basic necessities. As such, outings like Robbie's visit to Sesame Place can often remain just wishes. This is where
InVision Foundation
comes in.
By donating to InVision Foundation, you directly impact our ability to provide customized services for the people we support, strengthening our efforts to continue building a future where we can all see beyond disabilities.
Please consider making a gift this year.
Your contribution is a testament to the value you place on the programs and services we provide for people like Robbie to discover independence, have opportunities for essential life-shaping experiences, and make memories that will last a lifetime.
We thank you, and Robbie thanks you.