Each year, InVision Foundation raises money to help the people we support forge their own paths through community-based experiences. By means of our Community Connections Fund, InVision Foundation receives gifts that enable the people we support to participate in events and activities, ensuring they remain valuable neighbors and active participants within their communities.
Past Community Connections events include bowling, beach days, a Christmas lights tour, amusement and water park admission, movies and a meal, concerts, cultural events, and more. This summer, Community Connections alongside a Personal Enrichment Grant provided funding for a variety of events that the people we support and their DSPs enjoyed together for some summer fun!

Pittsburgh Pirates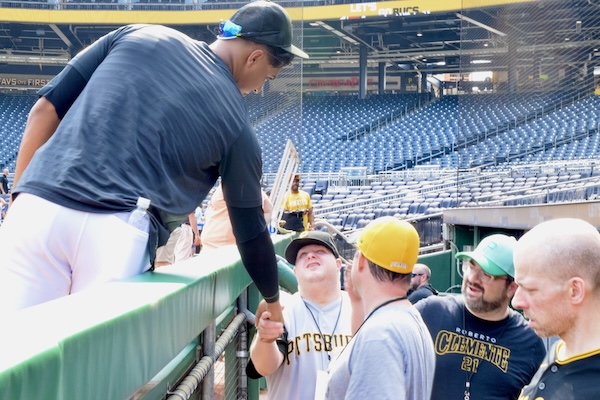 In May of this year, a group of over
80 people we support and InVision staff attended a Pirates game at PNC Park
. Although the Buccos couldn't bring in a win, the weather was perfect, and everyone enjoyed spending some quality time together.
A select group of people we support, and their DSPs got to hang out in the dugout to watch the Pirates batting practice right before the game and got to meet some of the players. Overall, it was an incredible day for a Community Connections ballgame!

Lehigh Valley IronPigs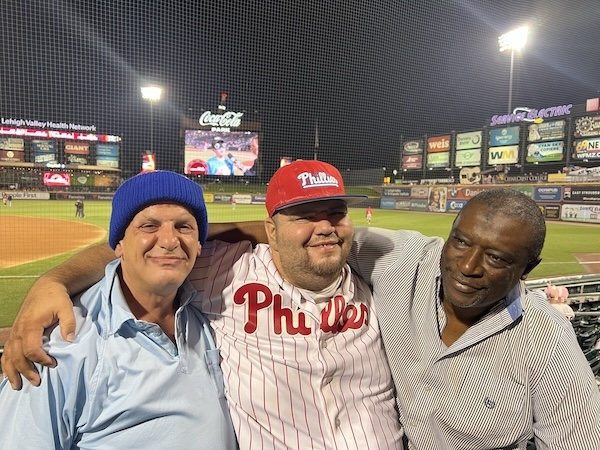 Great seats, perfect weather, a jumbotron feature, and even better people! A group of people we support and InVision staff from the Eastern region celebrated our 2nd Annual InVision Night at the Ballpark at Coca-Cola Park in September to see their home team, the IronPigs, who had a big team win of 12-1.




Kennywood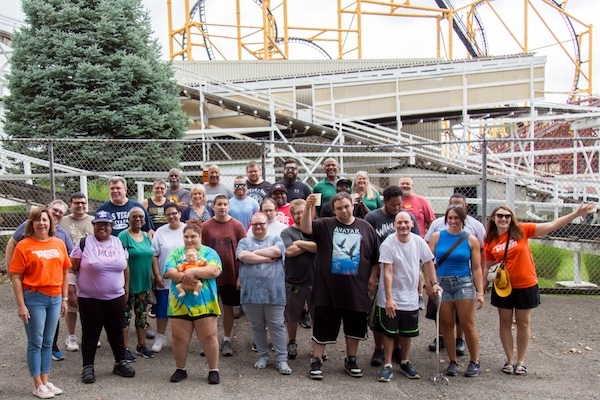 This past August, our Western region
spent a day at Kennywood amusement park
, enjoying the sun, rides, food, and the company of each other. People we support along with DSPs and members of InVision leadership made an adventure of the day after meeting at the designated pavilion for a catered lunch.
A special thank you to the Edith L. Trees Charitable Trust for funding this Community Connections event!

Knoebels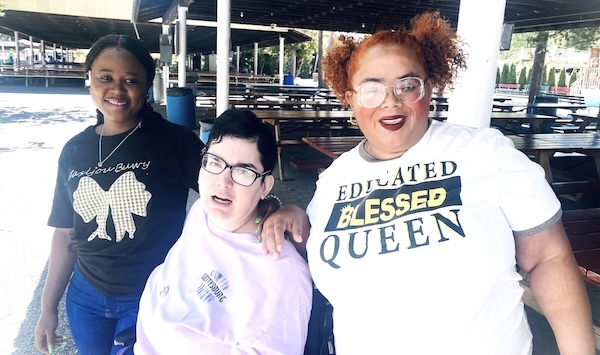 Did you know, Knoebels Amusement Park is the largest free-admission amusement park in the entire county? Through our Community Connections Fund, our Eastern region received 85 ride, food, and game tickets for an InVision day of fun in the sun back in August.



WWE
On August 29, a group of 11 people supported, and DSPs from InVision's Signals program attended the WWE NXT event held at PPG Paints Arena. The guys had a blast hanging out together and cheering on their favorite athletes!
Attendance to this event was made possible through InVision's Personal Enrichment Grant opportunities.

Bruce Springsteen
Although the original date of the Bruce Springsteen concert was cancelled due to medical reasons on Bruce's end, a group of us look forward to attending the rescheduled event to rock out along with other concert goers. We hope for a speedy and safe recovery for Bruce and look forward to attending in the future!
Thank you to all our donors who make these experiences possible—InVision Foundation is grateful to be surrounded by such a caring and generous funding community.
For interest in planning and applying for a Community Connections event, please fill out the
Community Connects
form on our website.