People who experience disabilities are no different than those without disabilities—having dreams, desires, and goals, as well as the right to create a life that positively serves them and their happiness.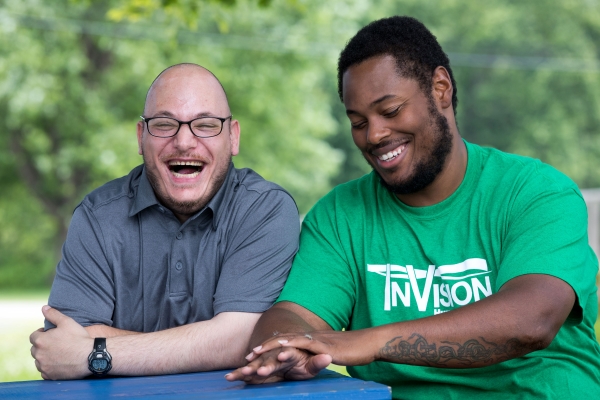 With this in mind, Ruth Siegfried, our founder and president, established InVision Human Services in 1992, providing support to three people experiencing disabilities from her own home. Since our founding, InVision has grown into a statewide nonprofit supporting over 200 people with disabilities and employing nearly 600 team members who together ensure our organizational success. Here at InVision, our values are rooted in embracing inclusivity, treating all human beings with respect, and taking risks to learn from outcomes to perpetuate adaptations to our services.

As a non-profit organization, some of our expenses are eligible for government reimbursement. However, necessities and pleasures such as food, internet, home maintenance, utilities, classes, and extracurricular activities require additional funds. This is where InVision Foundation plays a critical role in our operation.
The Foundation
InVision Foundation was established in 2006 with the goal of strengthening current relationships and establishing new connections in our funding community. Through the Foundation, InVision is able to raise money through Foundation grants, corporate support, vendor support, government funds, and individual donations. The money raised through these efforts is utilized for independent living, behavioral health needs, community support and engagement, and so much more—all to ensure the people we support can lead an independent and meaningful lifestyle.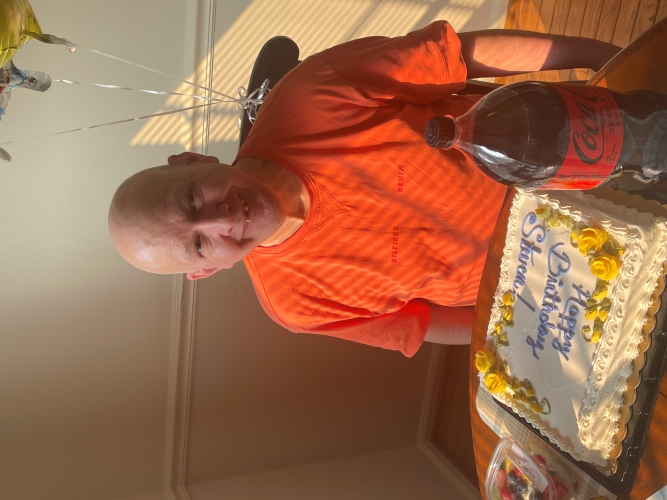 Foundation funds go beyond basic needs, as people who experience disabilities do not have traditional streams of income or lines of credit. While some people we support can find outside employment, most rely on government waivers and fall under poverty guidelines.

"InVision Foundation helps fund our programs so the people we support can fulfill their dreams of lives well lived," InVision Foundation's Philanthropic Gifts Specialist, Jennifer Birnie, said. "When you support InVision Foundation, you help us bring forth the opportunities and experiences necessary for those supported to forge their own paths."

Over the years, Foundation funding has allowed the exploration of additional solutions within our organization. This includes but is not limited to: Birthday Bonanza, distributing $200 gift cards to those we support for their birthdays to be spent celebrating in a way of their choosing; the Goodwill Gift Card program, providing $25 gift cards to be used at any Southwestern Goodwill location; and Community Connections, enabling people we support to participate in activities and events, as well as maintain an active role in their communities as valuable neighbors.
Funding Opportunities
To best serve the people we support in their homes and communities, the Foundation accepts donations through multiple channels. The See Beyond Fund has a focus on access to home maintenance, mental health services, employment, and other individual needs. Through the DSP Advancement Fund, the Foundation offers career resources to our direct support professionals (DSPs) in their challenging but rewarding roles. The Global Partnership Fund is also available to ensure children and young adults in South Africa receive the care, life skills, and emotional support they deserve. In addition to these funds, the Foundation provides grant opportunities in the form of Personal Enrichment, Meaningful Lives, Greatest Needs, and Community Connections to grant funds directly to those we support.

Throughout the years, the Foundation has also received gifts in the form of much-needed household items, including a stair lift, a Hoyer lift, an indestructible bed, sheets, and clothing, wheelchair swings, dining room furniture, a bathtub and flooring, fire safety equipment, and the finances for other home modifications and upgrades.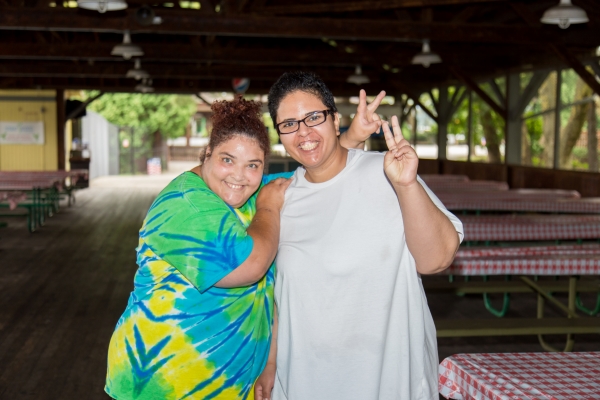 "We are so grateful to our funding community and are thankful to all our donors for their generosity," Jennifer Birnie added. "Your contributions directly fund person-driven services and help empower the people we support to live independent lives, find rewarding careers, and work toward true community inclusion."

Interested donors can explore our gifting options via the InVision Foundation page on our website.