Zul has always loved to draw. Every time her pencil would glide across the page, she found herself tracing the shape of a cross or the feathered outline of angel wings. She went to church every Sunday with her grandmother, and it was her experiences at those moving services that these religious symbols began to dominate her artwork.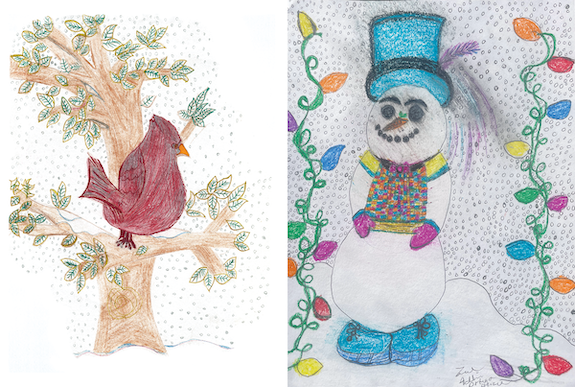 In adulthood, however, Zul's art transformed from a simple hobby into a relaxing therapy. Her style evolved as both an exploration of her curiosities and fascinations, and a personal examination of her traumas and triumphs. Still though, she's particularly enchanted by the changing of seasons and continues to find inventive ways of presenting her Christian allusions.
Through the support of her Direct Support Professionals (DSPs), Zul is discovering the ways she can share her work with others. Her art has appeared several years in a row at GoggleWorks Center for the Arts' annual art exhibition
Abilities in Motion
and also has been featured on two of InVision's holiday cards in 2021 and 2022.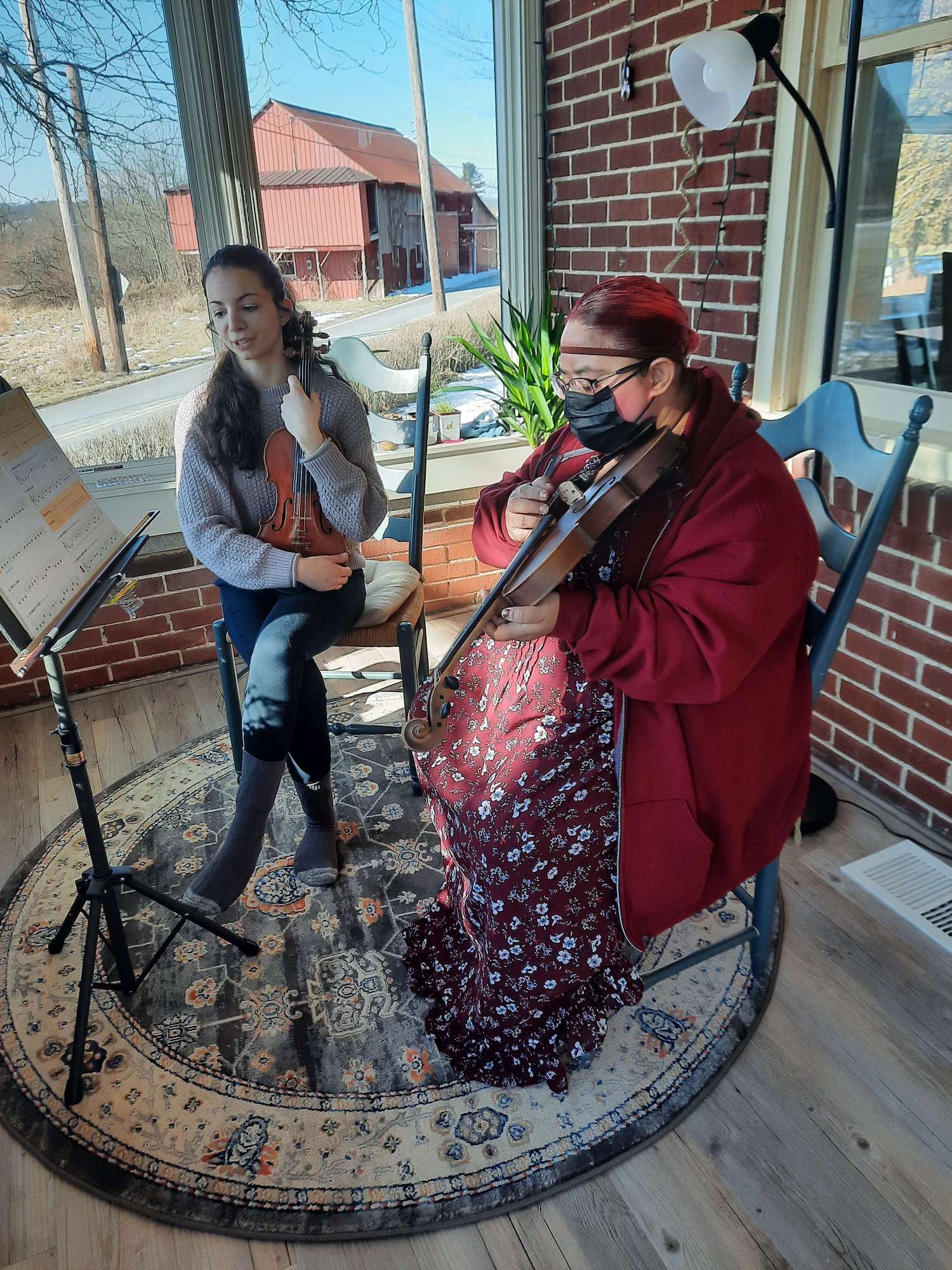 Zul's DSPs have continued to support her every step of the way as she pursues her passion for art even beyond her paint brushes and pencils. After one of her DSPs, Mwango, encouraged Zul to ask for a violin for Christmas in 2021,
a generous donor
ensured Zul received not only a beautiful violin, but also an opportunity to enroll in lessons. Since then, Zul has attended one or two lessons per month, and she remains committed to learning everything she can in 2023.
When we pursue the things that bring us joy and experience the satisfying sense of accomplishment that comes with meeting our goals or traveling down the path we've forged ourselves is invigorating. InVision is proud to serve so many people who have the freedom to realize their vision of a meaningful life with the support they need to thrive.
You can help us continue creating person-driven services for people with disabilities. Explore our funds and learn more with InVision Foundation.