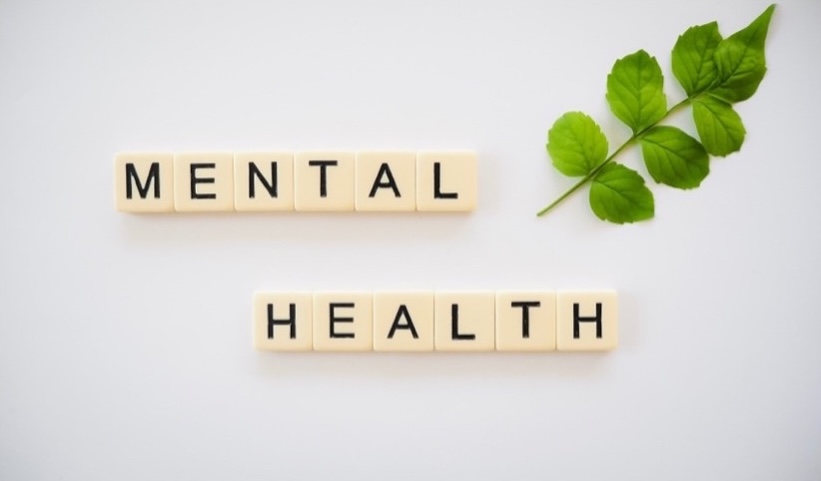 October is a month full of recognition and awareness of a variety of topics that are important to us at InVision. Historically, October is recognized as
Depression Education and Awareness Month
, while also holding
Mental Illness Awareness Week
(October 1-7) and a variety of additional educational holidays.
It's no secret that the topic of mental health can be daunting, so in honor of raising awareness throughout the month of October, we want to take this time to address mental health among people with intellectual disabilities/autism (ID/A).
InVision offers mental health services to the people we support through
InVision Behavioral Health
(IBH), as we recognize the ongoing need for comprehensive mental health services among those who experience disabilities. Since its founding in 2016, IBH has treated the people we support as a whole person, both physically and mentally. IBH is staffed with psychiatrists, therapists, and licensed nursing professionals that work together to provide individualized behavioral health services that meet the unique needs of our patients.

ID/A & Mental Health
To gather more insight on the topic, we posed some questions to our Licensed Clinical Psychologist, Dr. Greisler, who provides therapy to those we support through our IBH services.
Per
Kendall and Owen
(2015), about 41% of individuals diagnosed with an intellectual disability (ID) also have other psychiatric disorders, including conduct disorder and oppositional defiant disorder (18.7%), mood and bipolar disorders (5.7%), autism spectrum disorder (4.4%), psychotic disorder (3.8%), and anxiety disorder (3.1%). According to
Munir
(2016), with only one out of ten children with ID receiving specialized mental health treatment, psychiatric disorders are more likely compounded by the time they reach adulthood. Additionally, per
Ivanovic
(2021) 36.84% of children diagnosed with autism spectrum disorder also had another psychiatric disorder as well.
"Much of the impact of psychiatric disorders among those with intellectual disabilities are like those without such a diagnosis," Dr. Greisler said. "We all wish to be loved, feel competent, and engaged in our communities."
Although the impact of mental health in people with ID mirrors that of people without, people who experience ID/A are at an increased risk for the negative implications of psychiatric disorders. This is due to limitations in ability to successfully engage in the activities of daily life—for example, when communication barriers exist, it may be difficult to express one's internal states, thoughts, or emotions.
Intellectual disabilities in comorbidity with mental health challenges can cause impairments to a variety of important aspects of life, such as relationships, employment, sleep, and appetite. Threats to one's safety can also occur in the form of suicidality. Additionally, there can be physical altercations, encounters with law enforcement, and on a basic level, a compromised ability to enjoy one's life, feel safe, and have loving relationships.

Breaking the Stigma
When asked about the stereotypes regarding mental health among individuals with ID/A, Dr. Greisler noted the importance of the question.
"Many adults with ID/A are thought to not be capable of relationships, especially romantic relationships," Dr. Greisler said. "As such, if they're not given support to achieve such a goal, depression and other negative results may occur. Additionally, some may view those with ID/A as not possessing great depth of emotion or thought, and as such complaints or behavioral indicators of psychiatric disorders may be ignored."
As mental health services are most often not being accessed by adults with ID/A, Dr. Greisler and his team at IBH help remedy this by providing all InVision staff with education that serves the people we support, as well as engaging in outreach to community partners, residential providers, and support coordinators.

Supporting Your Loved One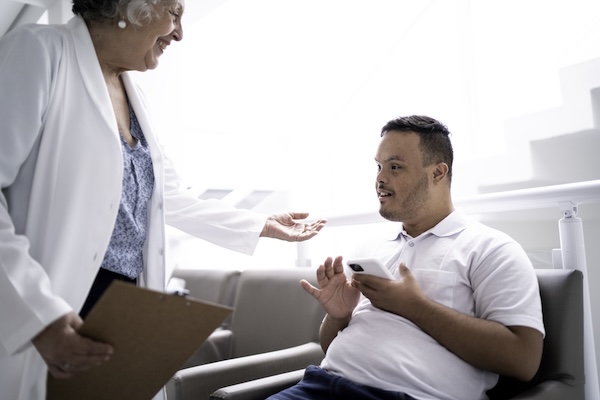 Addressing mental health concerns with your loved ones is never easy, but offering a safe space for communication can be essential to their care. Dr. Greisler and his team encourage loved ones to engage in advocacy through existing organizations, such as
Pennsylvania Advocacy and Resources for Autism and Intellectual Disability
(PAR) or
Administration for Community Living
(ACL). It can also be helpful to join support groups for caregivers and family of those diagnosed with ID/A, as well as communicate directly to legislators to ensure adequate resources are available.
"The most rewarding part of working with IBH is receiving praise and thanks from the people we support and their family members—to know that I have helped them," Dr. Greisler added. "Although it is sad in some ways, seeing clients 'graduate' from therapy, it is a great accomplishment to share."
Although mental health is heavily discussed during the month of October, it is equally as important during the 11 months that follow.
For more information about our IBH services, please inquire at behavioralhealth@invisionhs.org or by telephone at (724) 933-2961.