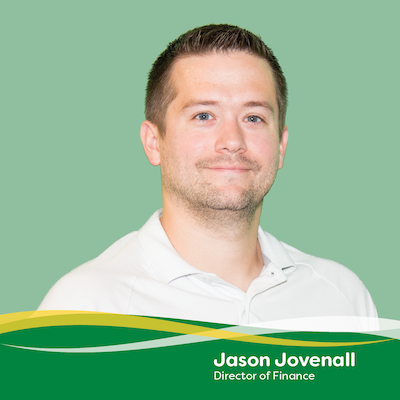 Please join us in welcoming one of our newest directors, Jason Jovenall! Jason joined our team in April 2023 as the Director of Finance and has been with us for five months now. Having spent most of his career working in the health and human services industry, Jason came to InVision with experience under his belt, which has helped him tremendously as he transitions into his new role.
As a non-profit organization, our Finance department is essential to our operation, ensuring financial stability, proper use of funds, and safeguarding resources. As the Director of Finance at InVision, Jason is responsible for taking over these initiatives, as well as overseeing accounting, payroll, billing, financial policies and procedures, and annual audits. On top of these tasks, Jason supports the Chief Financial Officer with budget preparation and monitoring, as well as developing annual operation plans.
Jumping Into Action
Only a few months into his time as our Director of Finance, Jason is already tackling new challenges—currently leading his team in an effort to automate our finance and revenue cycle systems, while also undergoing changes to our organization's financial reporting structure.
"We are currently implementing these changes via the budgeting process," Jason said. "Anytime there is a lot of change happening, it can be challenging, but the finance department is doing an incredible job working through it."
Although this process has been demanding, the final project will allow for a clearer overall picture of our organization's finances.

Putting the Human in InVision Human Services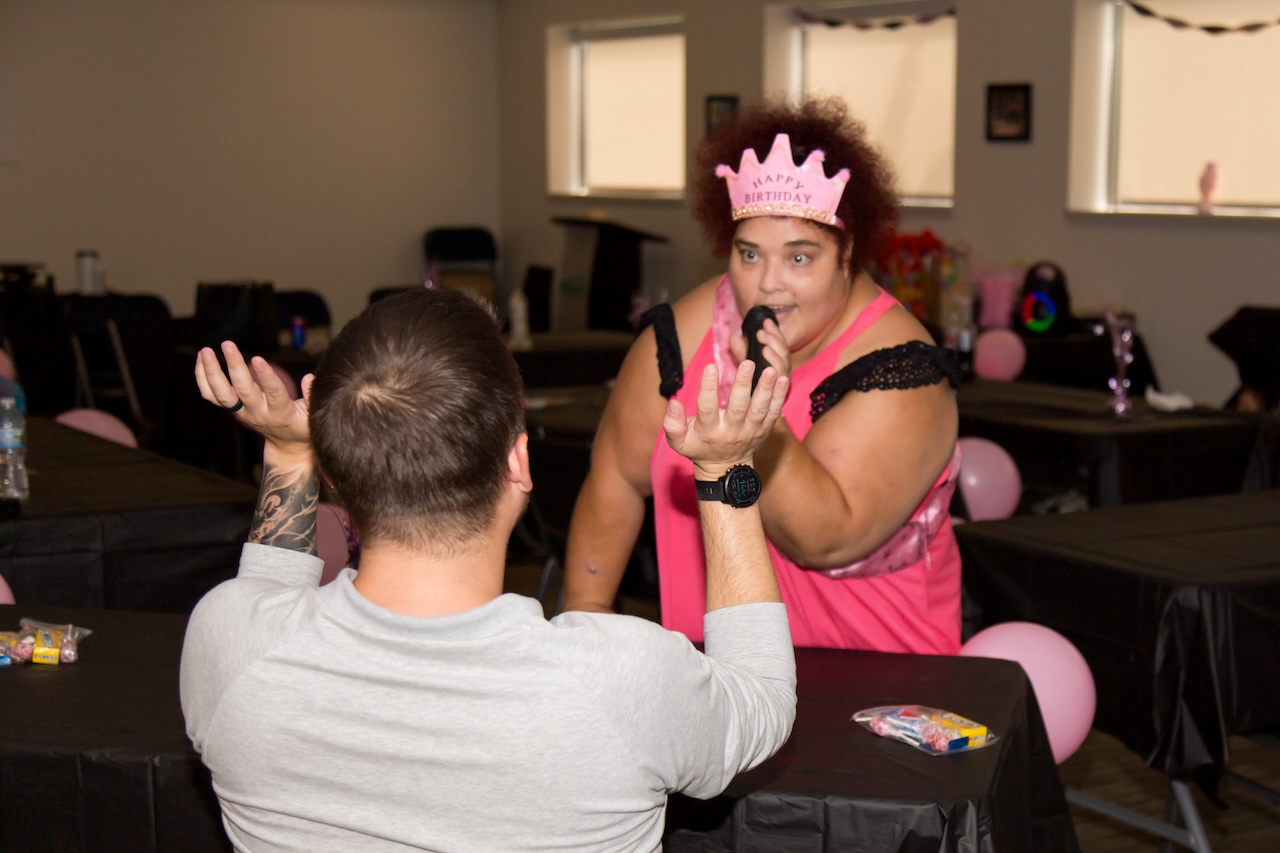 Although Jason has worked in the human services industry for a few years, being on the administrative side of things has not allowed him the chance to interact with clients throughout his career. This all changed when he started at InVision, where he has had the pleasure of meeting some of the people we support—their visits to the office being the highlight of Jason's workdays. Most recently, Jason helped celebrate the birthday of a person supported alongside his colleagues by attending her karaoke party held at our corporate office.
Along with the people we support, Jason places high value on his colleagues—stating that the people are his favorite part about working with InVision.
"When I first started, it was immediately clear that everyone has such a strong passion for the work we do," Jason said.
Jason received his bachelor's degree in accounting from Gannon University and has most recently worked as the Director of Finance at Glade Run Lutheran Services prior to his time with InVision.
Outside of the workplace, Jason loves to stay active, and even plays in various adult hockey leagues. Jason was born and raised in Hermitage, PA, and currently resides in Connoquenessing with his wife Brittany, their two-year-old son, their Aussie-Doodle named Sydney, and their cat, Marble.
Welcome, Jason! Thank you for your hard work over the first months of your time with us—we are so grateful to have you and look forward to all the great things you will accomplish as a director here at InVision.