he COVID-19 pandemic changed life as we knew it, and the promise of a vaccine was the force driving the nation to work toward a common goal. At this time, three vaccine producers have had their vaccines approved for emergency use through the Food and Drug Administration (FDA): Pfizer-BioNTech, Moderna, and Johnson & Johnson.
Even with the unprecedented speed at which these vaccines were researched and developed, distribution efforts remain strained from an inability for vaccine providers to keep up with demand. Because of this, states—including Pennsylvania—have implemented
phased distribution plans
, and Direct Support Professionals (DSPs) are eligible.
We know that many people at InVision and beyond hold reservations toward receiving a COVID-19 vaccine, but universal vaccination is a critical step toward ending the pandemic.
While dispelling long-perpetuated myths about the vaccine is important
, first-hand accounts help contextualize the experience and put a face to a process that can be frightening, upsetting, or confusing.
Crystal Waits, InVision's director of regional program operations, recently received her first vaccine dose, and she shared her story with us about why she chose to get a COVID-19 vaccine and what the process was like for her.
Why did you decide to get the COVID-19 vaccine?
I decided to get the COVID-19 vaccine to help keep myself and others safe. I myself have underlying health conditions which would make me more susceptible to serious illness from COVID-19. Two members of my family have passed away due to COVID-19, and I want to do my part by helping to the end the pandemic. I diligently wear a mask and social distance to reduce my chance of being exposed to or spreading the virus, but I understand that those measures alone are not enough. I want to be a role model for others and be a part of the solution.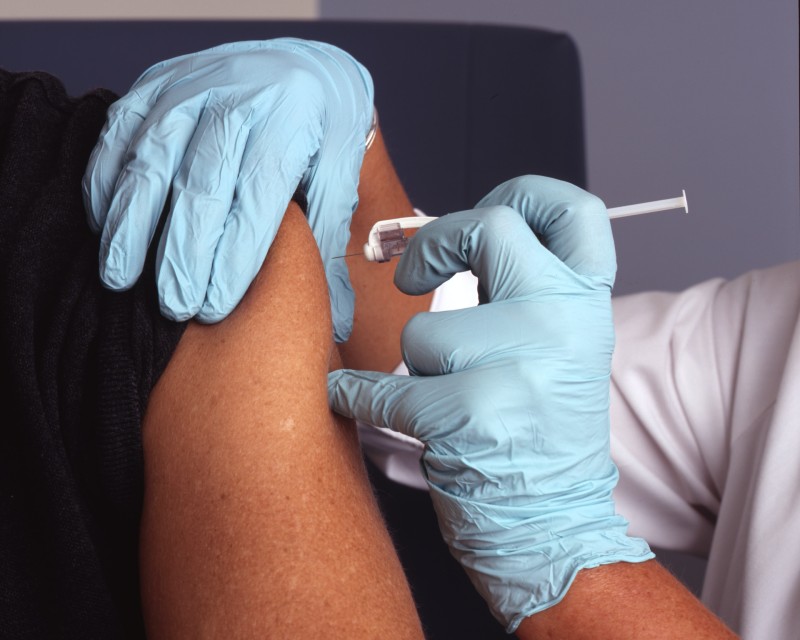 Where did you get your information about the vaccine?
I got the majority of my information from the Centers for Disease Control and Prevention's (CDC) website and my primary care physician. I wanted to be as informed as possible, so I did a lot of reading on the benefits as well as the risks of receiving a vaccine. It was very clear to me that the benefits of getting the vaccine far outweighed the potential risks. I did some reading on mRNA technology to understand that although this vaccine might be new,
the technology behind it was not
.
Once I decided that I was going to get a vaccine, I used the Pennsylvania Department of Health to find one. I was looking not only for myself, but also for my 87-year-old grandfather. One Friday afternoon, I was checking the website for available vaccines, which I had done often and typically came up empty-handed. That afternoon, Butler Memorial Hospital had a vaccine clinic with appointments available for residents of Butler County (where I live). I was lucky to obtain an appointment, so I reached out to Lindsay [Gaworski]—InVision's clinical manager—(since I knew she also lived in Butler County) to quickly get online to get an appointment.
Did you experience any side-effects after receiving your vaccine?
I am very fortunate that I did not have many side-effects from the first shot. My arm was a little bit sore, but other than that, I had no other issues. I have an older family member who also received his shot, and he did not feel well afterward. He had chills and a headache, but they all went away after about 24 hours.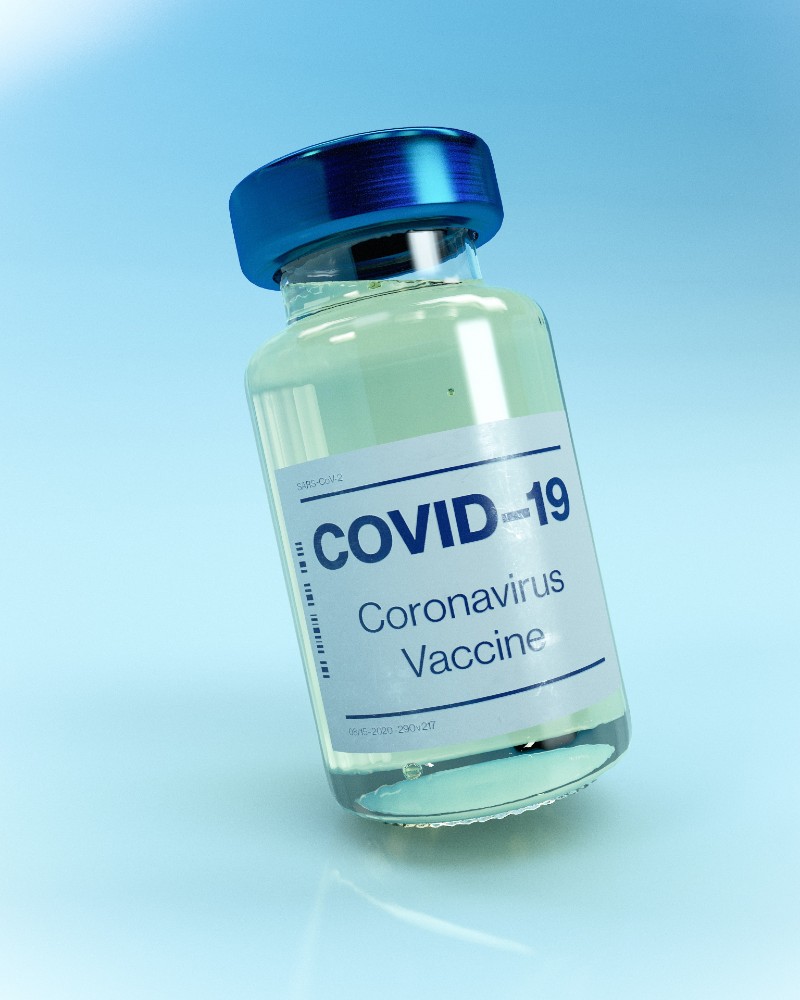 What was your vaccination process like?
Once I found an available appointment on the Butler Memorial Hospital's website, it was a very quick turnaround. I signed up for an appointment on a Friday, and it was scheduled for the following Monday at the end of the day. It certainly helped that Lindsay was also able to get an appointment so we could go together.
We arrived at Butler Memorial Hospital and signed in at the entrance and got our visitor tags. We walked into a hallway outside of a large conference room for registration. We filled out an information form and provided our insurance cards before going right into the conference room where we were quickly seated to receive our vaccine (which was produced by Pfizer-BioNTech). They nurses in the room were vaccinating about five people at a time. After receiving the vaccine, we sat in a waiting area on the other side of the conference room for about 15 minutes to be monitored for complications or side-effects. Once we were finished, we walked out from the other side of the conference room where we were each scheduled for our second dose before leaving.
Overall, the whole process was very quick. We were in the hospital for only about 30 minutes.
What would you like others to know about getting a COVID-19 vaccine?
The hardest part about getting the vaccine was getting an appointment. I am so thankful that InVision's COVID-19 Vaccine Task Force organized a few vaccine clinics to help our staff and the people we support get vaccinated.
COVID-19 Vaccine Resources
How to find a vaccine provider and make an appointment
.
Preparing for your vaccination
.
After your vaccination
.