When Marie—InVision's program manager for
employment supports
—first started working at InVision eight years ago, she probably didn't see her future self halfway across the country in Dallas, sitting among certified experts in disability employment, helping to rewrite a national certification exam.
But that's exactly where she was to kick off the new year.
In January, Marie participated in a highly selective workgroup of subject matter experts in disability employment whose goal is to continually evaluate and improve questions on the
Certified Employment Support Professional
(CESP) examination.
Earning the CESP credential signifies a person has obtained the appropriate level of knowledge and skill to provide employment support for people with disabilities.
The exam—created by the
Association for People Supporting Employment First
(APSE)—defines competency and knowledge benchmarks for employment support practices, but without clear standardization of these practices, the benchmarks can be contested and muddied by differences in schools of thought among practitioners across the nation. To address these concerns, APSE included opportunities for examinees to offer feedback during the exam on the quality and relevancy of the questions.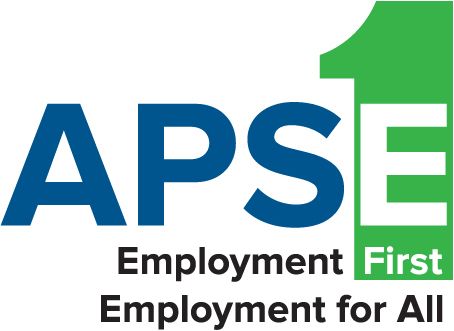 Marie's involvement in the workgroup started when she took the CESP exam last year. She understood ASPE's intention to use the exam as a foundation for nationwide standardization of practices, but she found the questions confusing, unnecessarily lengthy, and inconsistent with observed practice. Taking full advantage of the opportunity, Marie left her feedback and went on to earn the CESP credential.
It was late last year when she received an email from APSE encouraging her to apply to be a part of the CESP evaluation workgroup. Her constructive feedback—coupled with her strong application—netted her a distinction as a subject matter expert in disability employment and the chance to collaborate with others like her in the industry to improve the CESP exam.
She was whisked away to Dallas—where the workgroup gathers—to take part in an evaluation session. Marie and the six other experts in the room worked through each question to uncover and fix problems and—most importantly—determine if they were "true to practice."
"We didn't want any questions with vague answers," Marie said. "We were looking for consensus among [us] to ensure each question had a truly correct answer. Any [question] without consensus was thrown off the exam."
Since each state has different processes and requirements for people working in disability employment, creating a baseline from which all providers can build according to their own philosophies must be reflected. InVision, for example, has its own methods of supporting people with disabilities in employment, but they also align with the standards laid out in the CESP exam to ensure consistency across the board.
"At InVision, we like to think outside of the box for people who need it to customize their experience [in employment]," Marie said. "But consistency in practice is key."
While APSE regularly re-evaluates and rewrites the exam with the help of subject matter experts who are CESPs, Marie is proud of her contributions to its continued improvement.
"I'm always grateful for [opportunities] to connect with people who provide employment support services," Marie said. "It felt good to be a part of a community [that] really understands it."
APSE is well-represented in Pennsylvania, so Marie's selection to participate in their CESP workgroup is a particularly impressive achievement. Though, if you know her, you'd know this recognition was simply a long time coming.