At InVision, we're constantly in pursuit of the most visionary solutions for the people we support. We meet each challenge with a focused approach and an open mind to ensure problems are resolved not only efficiently, but also compassionately. So when restrictions from the coronavirus (COVID-19) meant that Zane, a person we support, couldn't meet with his mother, his DSPs put our approach to work.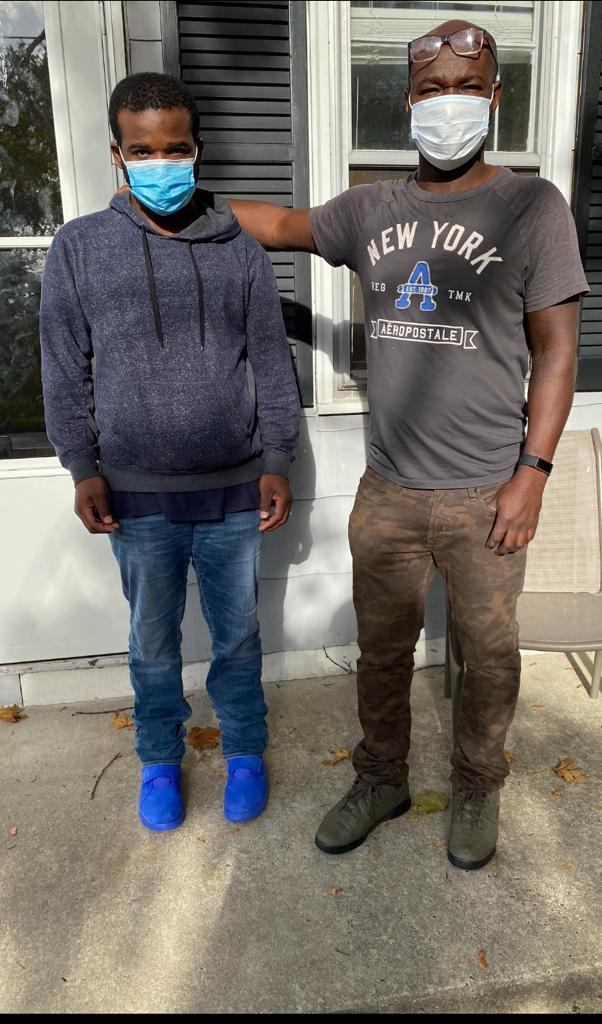 In the earliest days of the coronavirus pandemic, InVision put into place a series of policies—including shelter-in-place and no-visitation—that were designed to protect both our staff and the people we support from possible exposure to the virus. For Zane's mom, these policies were upsetting because it meant she couldn't see him as freely as she could have in the past.
Zane's team listened to her concerns and frustrations, and they worked to communicate the purpose behind InVision's policies and how they were protecting Zane and his team. They knew the bond between Zane and his mom was strong, and they wanted their relationship to continue despite the unique circumstances of a pandemic world.
During a period of loosened COVID-19 restrictions, Assemian, one of Zane's DSPs, arranged to drive Zane's mother—who didn't have transportation of her own—to his home so she could safely visit with her son. These visits were outdoors on Zane's front porch with everyone observing COVID-19 precautions like mask-wearing and social distancing. Zane's mom was happy to see Zane's progress on his goals, and she witnessed first-hand the level of care and support Zane receives from his DSPs.
Zane's mom came away from these visits with a newfound appreciation for the work her son's DSPs do to ensure his life visions are honored while remaining safe and healthy. It was Zane's DSPs who facilitated these interactions founded on careful planning, consistent communication, and outstanding teamwork. We couldn't be prouder of the result!
Our DSPs have demonstrated unwavering commitment to the people we support during these uncertain times. Their strength, integrity, and passion never fail to amaze us, and we're grateful for their contributions to realizing InVision's mission.
Thanks to Assemian, Abdul, and everyone who supports Zane for their outstanding work!