Each year, the
Pennsylvania Housing Finance Agency
(PHFA) opens its application process for the Pennsylvania Housing Affordability and Rehabilitation Enhancement Fund (PHARE) grant, which InVision Foundation applied for back in November 2022.
We are proud to announce that InVision has been selected to receive funding through the PHARE grant to provide essential home repairs to two of our residential homes! Back in June 2023, PHFA
announced the recipients
of its next round of funding for the 2022-23 fiscal year—
InVision Foundation
being among the many organizations allotted funding through the grant.

What are PHFA & the PHARE Fund?
Since its creation by legislation back in 1972, PHFA has worked to provide affordable rental and homeownership housing options across the state of Pennsylvania, generating over $17.1 billion in funding for housing needs among older adults, low- and moderate-income families, and people with special housing needs. These funds have been used for more than 192,816 single-family home mortgage loans, the construction of over 100,000 rental units, distributed roughly $239 million in support of local housing initiatives, as well as saving over 50,000 homes from foreclosure.
For the 2022-23 fiscal year, PHFA is granting a total of $61.5 million to fund 309 housing initiatives, spanning all 67 counties in Pennsylvania through its PHARE funding.
Often referred to as the Housing Trust Fund, the PHARE Grant was founded in 2010 and is funded through two main sources—the collection of impact fees from natural gas companies operating in the state, as well as realty transfer taxes from security sales as paid for by program users.
Eligibility for PHARE funding spans from properties owned by the local government and nonprofits to economic, community, and housing development organizations. Grantees are determined by local leaders and organizations following the PHARE principles of maximizing resource leverage, affordability, greatest need, sustainable partnerships, effective and efficient implementation, equitable and transparent allocation of funds, and emergency response to critical needs. Each application is evaluated based on an analysis of need, understanding of real estate market dynamics, allocation and use, and high-quality design and construction.

Not so PHARE From Home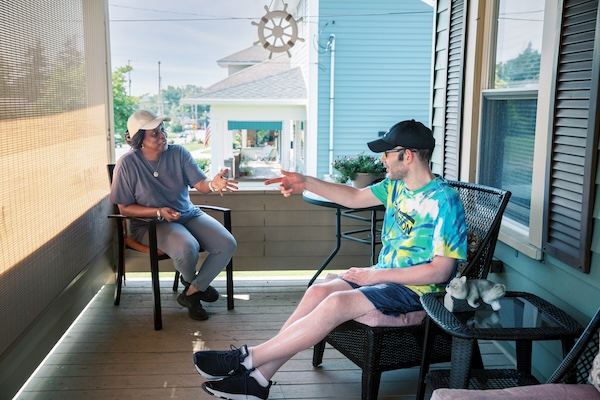 InVision Foundation is incredibly grateful to be awarded funding under the PHARE grant and looks forward to the positive impact it will bring to two of our residential properties in Beaver County.
The $50,000 in PHARE funds allotted to InVision Foundation will be used for housing-related programs and services within two InVision homes located in Beaver County. These repairs include a new roof, repaired attic stairs, bathroom exhaust vent installation, full wet bathroom installation, main stack repair and French drain plumbing, GFI electric repairs, hot water tank, heat pump, painting, carpet, new kitchen stove, repaired garage door, and accessibility ramps.
This project will also include a basement bathroom removal as a cost saving measure for the space, as it does not meet the PA Office of Developmental Programs licensing requirements for ventilation and privacy, would cost more to meet compliance than to have it removed, and is inaccessible in the basement.
Thank you, PHFA for your support of InVision Foundation and the maintenance of the homes we provide to the people we support. We look forward to getting started on these new home-improvement initiatives!