What was once only a vision has finally come to fruition.
Emily officially moved into her new, accessible home in Springdale, PA on July 15. InVision Human Services—in collaboration with Accessible Homes 4U and McCaffrey Development Corporation—built the house with her needs in mind, coupled with standard accessibility features for future residents with disabilities including 36" wide doors, a wet room, wheelchair-height appliances, and zero-barrier thresholds, among others.
For an organization that's been redefining innovation and transforming the lives of people with disabilities for the past 28 years, we intended to go beyond the typical and introduce a unique solution that has the potential to impact many more people like Emily now and in the future.

Moving Toward Independence
Emily's journey to home ownership has been anything but easy. But on the hot, sunny summer day when she moved into her new house, everything seemed like it had simply fallen into place.
Family photos dotted the space, waiting for their final placement on the walls. Staff worked diligently at the spacious kitchen island to tie up the loose ends regarding medical paperwork and licensing checks. A helping hand was quietly assembling and arranging furniture in Emily's bedroom.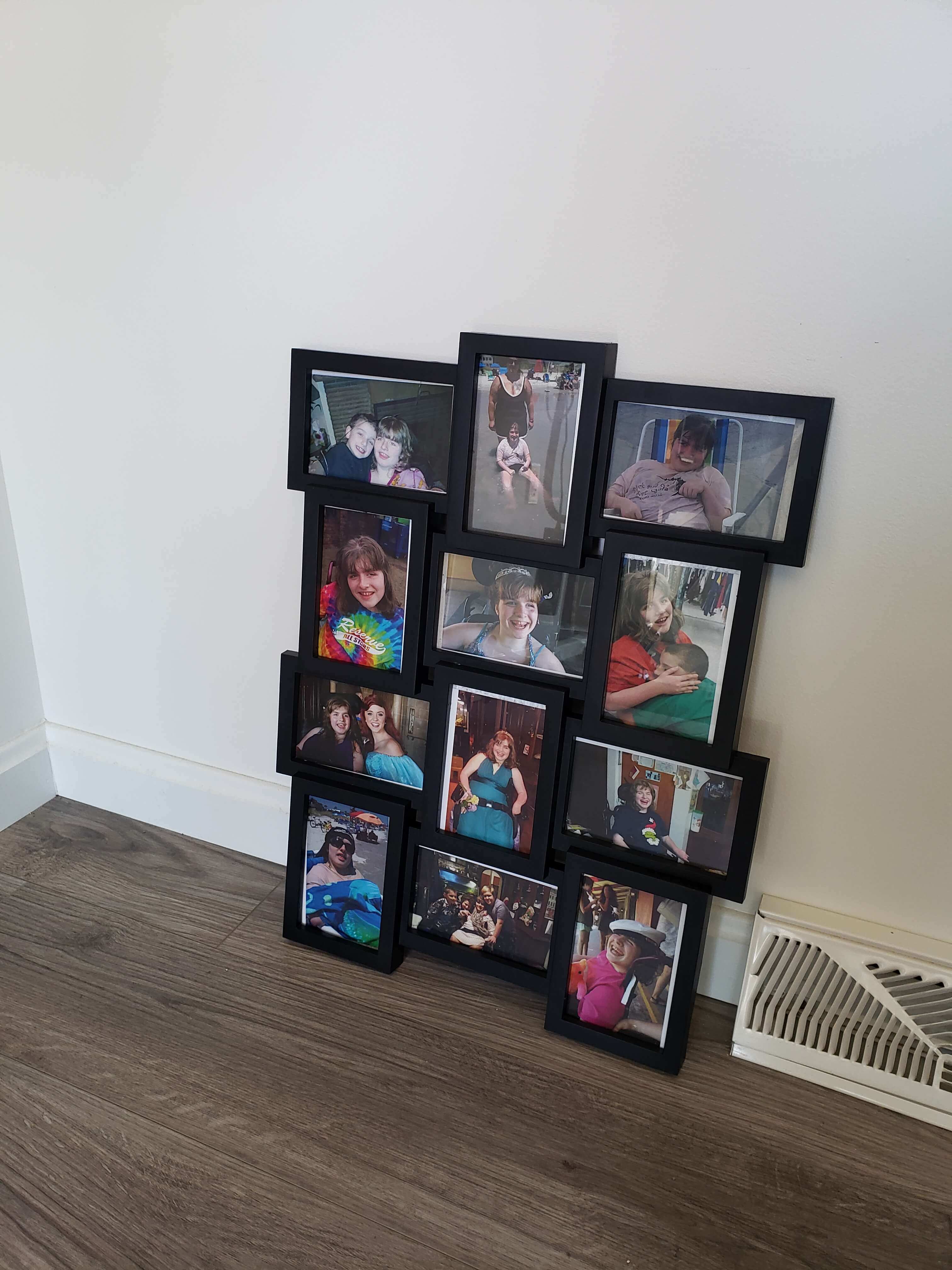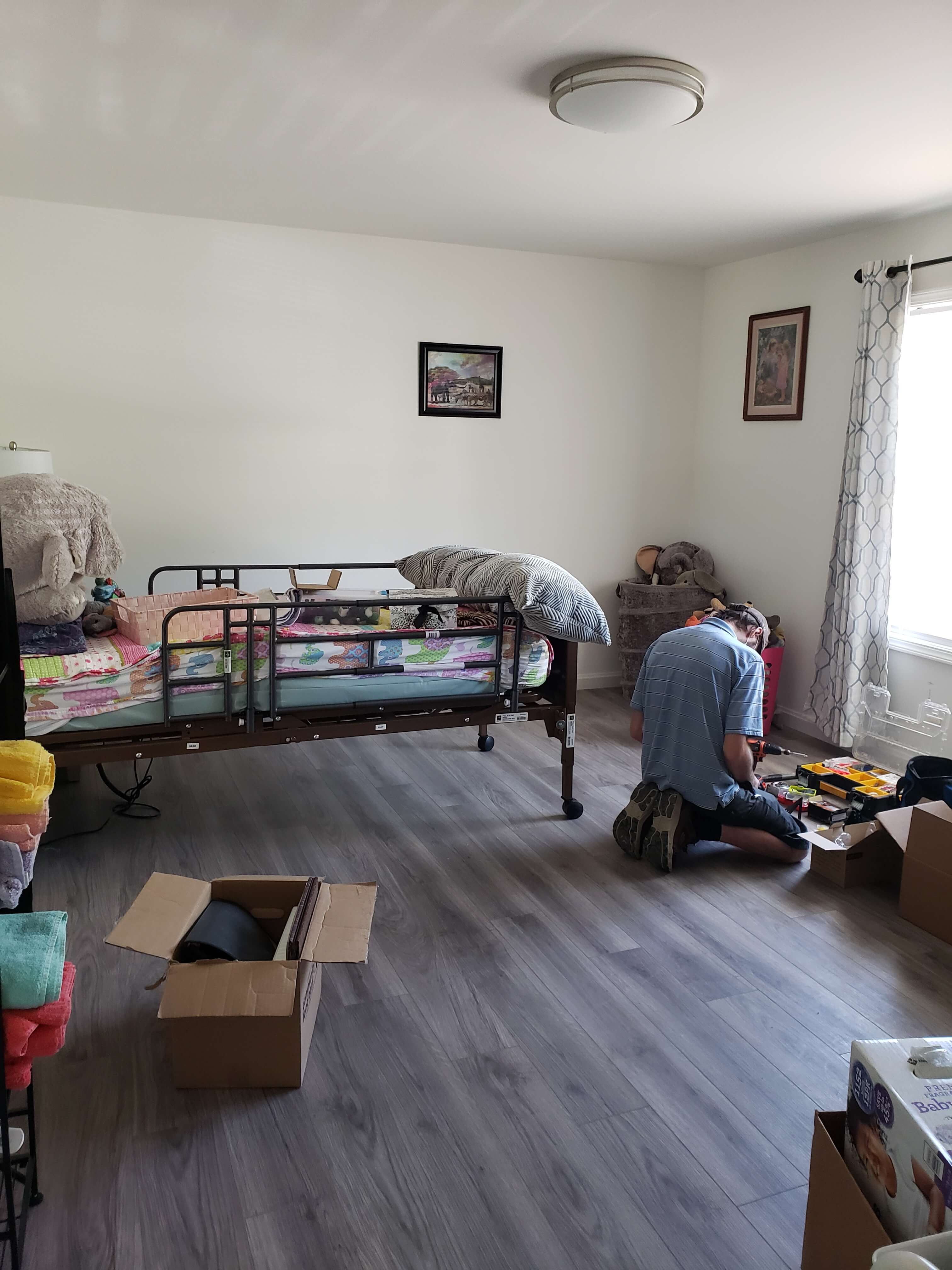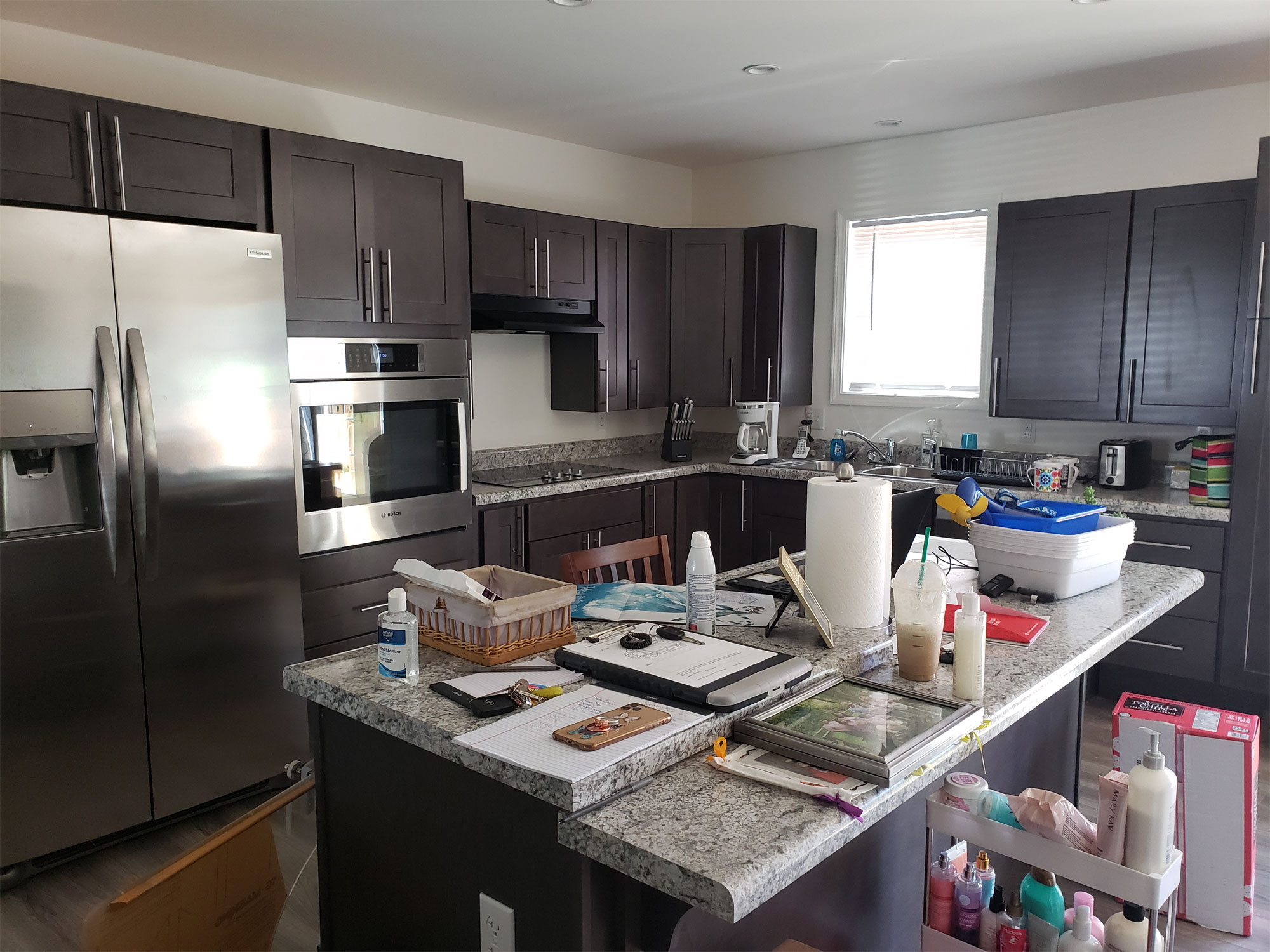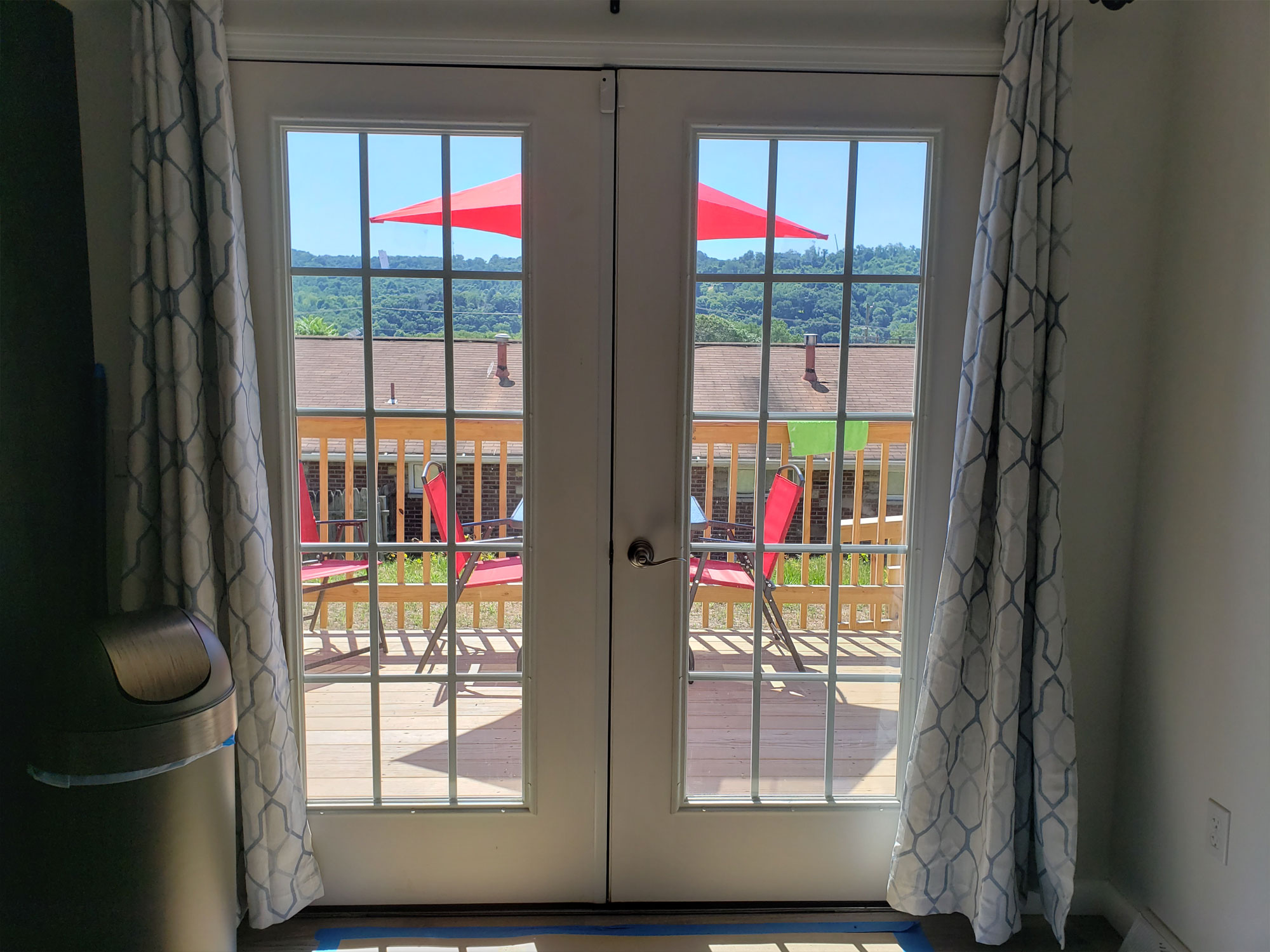 "It's so cool seeing this all come together," Becky, Emily's mom, said. As she chatted with staff about her daughter's preferences and needs, her expressions and behaviors revealed equal parts excitement and apprehension. Even though Becky had been anxiously awaiting the day when Emily could take her first steps into a more independent life, she was still experiencing the same sort of anxiety that any parent would exhibit when seeing their child off on a new adventure.
"The longest I've been away from Emily was for my honeymoon," Becky said. "It's been her and me for a long time—this is going to be different."
In preparation for Emily's big move, Becky and she frequently visited the home to become more acquainted with it and spend more time getting to know her new staff. Becky had also been involved in developing and leading training sessions for Emily's staff on her care which took place throughout the beginning of the year. When COVID-19 hit, trainings were stalled and rescheduled, but for the most part they stayed on track with few major delays.
As for Emily's family, they seem to be excited for her, but—like Becky—may need an adjustment period before things settle into the new normal.
"[Emily's younger brother, Jimmy] is definitely excited for her, but nervous too," Becky said. "It's going to be a learning experience for all of us."

A Minor Speed Bump
While the home itself saw no major changes to its construction or features from its completion in January, an unexpected issue arose regarding her home's licensing within Allegheny County.
The Administrative Entity (AE) responsible for reviewing a person with disabilities' eligibility for certain support services denied InVision's request for Emily's home to be considered a single-person residence.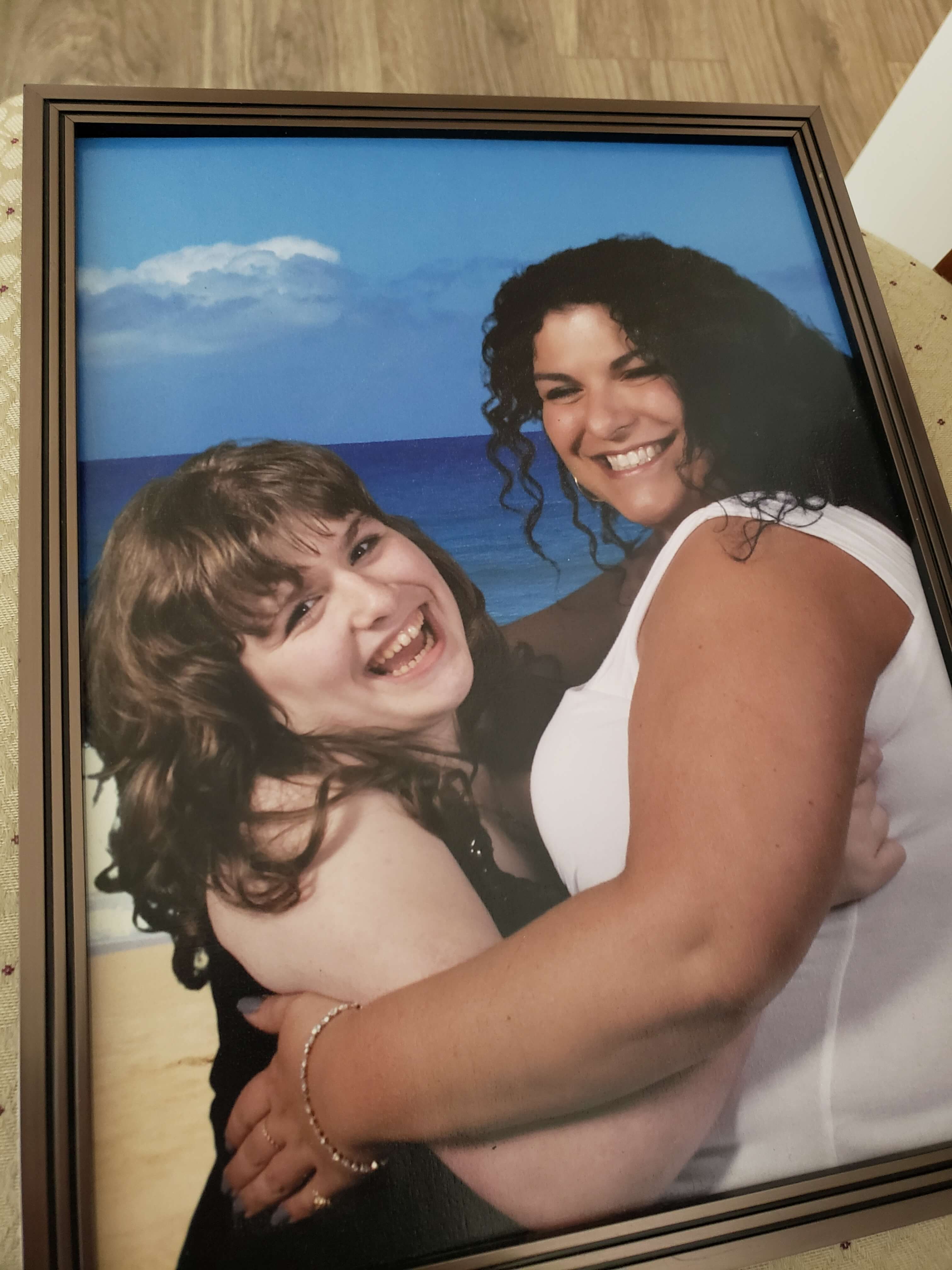 "[They] didn't feel [Emily's] needs justified a one-person home," Lori Bahorich, InVision's training and referral manager, said. Lori has been working with Becky and Emily since they first came to InVision in 2016. To say she was disappointed by the county's decision would be an egregious understatement.
While Emily will eventually need to have a roommate in the (official) two-person home, no one is rushing to find a suitable housemate just yet.
"[InVision] will be very picky about future home residents," Lori added.

An Exciting Future Awaits
As Becky and Emily sit out on the deck underneath a vibrant red umbrella, Becky mentions some plans she had that might be dashed due to COVID-19, but she remains hopeful.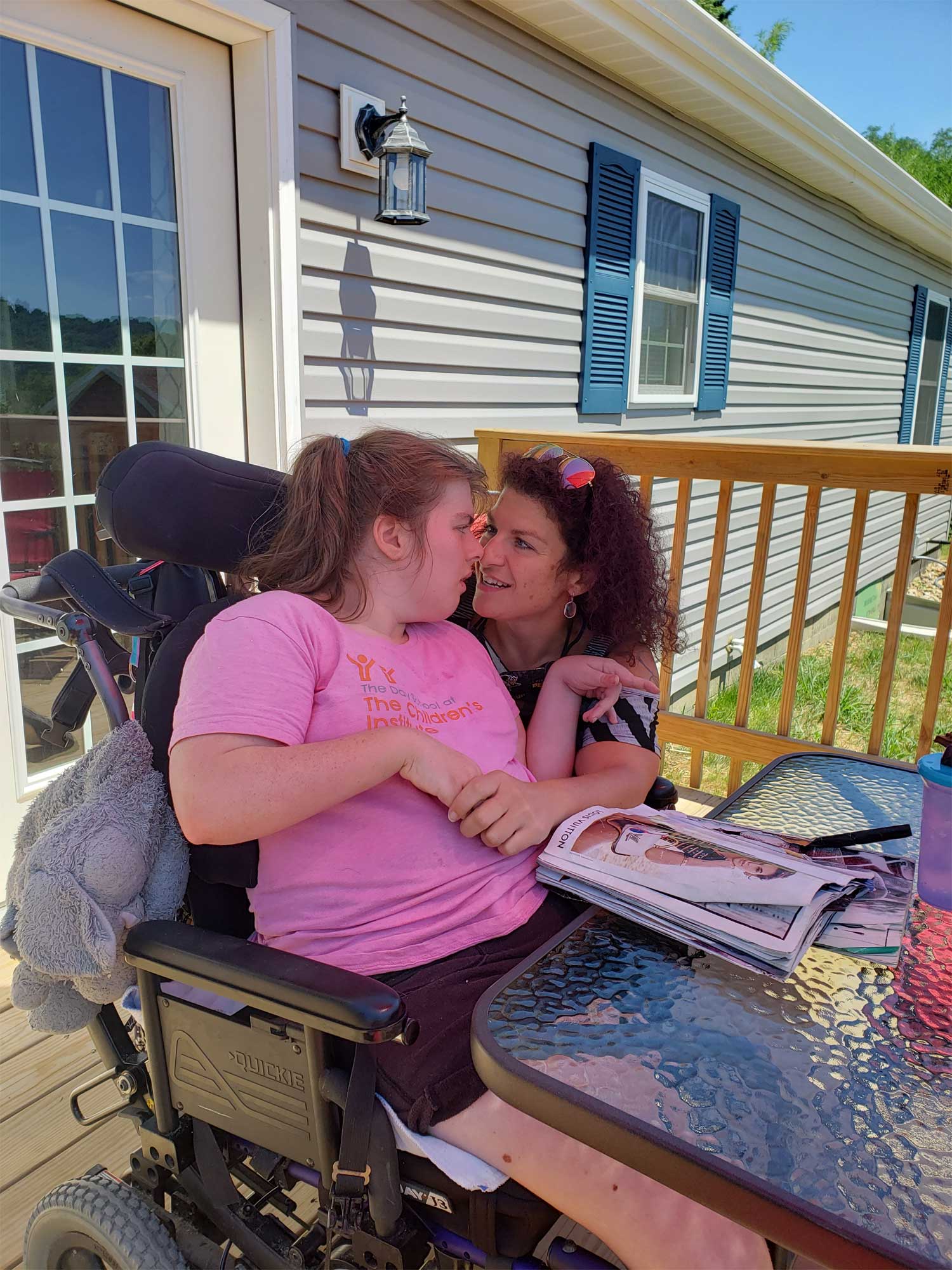 "I have a vacation planned for just me and Jimmy in August," Becky said. Emily has joined in on vacations in the past, but Becky knows that since she now has greater control over her future, what she does and where she goes will always be up to her.
For InVision, this success marks just the beginning. We now have a blueprint, literally, for how to continue exploring accessible home solutions for people with disabilities who need them. The plans that were developed for Emily can be used for others looking for a home of their own, designed for their unique situations.
Missed any of Emily's story? Catch up
here
and
here
!