We help turn passions into meaningful careers.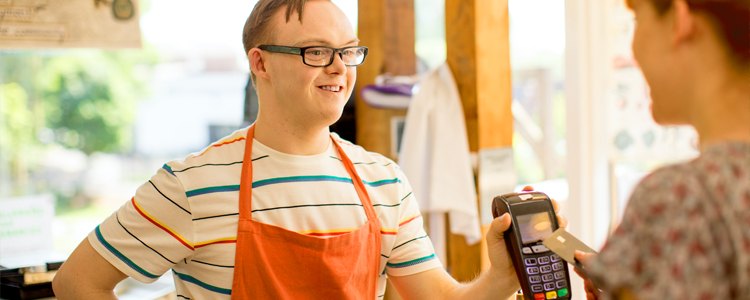 InVision's Employment Supports Program builds customized employment plans for people with disabilities. Our comprehensive discovery profiles outline a person's goals for employment and matches them with job opportunities that reflect both their interests and skillsets.

These profiles create support plans that ensure each job seeker is equipped with the resources they need to succeed in the workplace. As they grow more confident in their responsibilities, our continuous evaluations recommend any modifications to their paid support structure that promotes growth and independence.

Driven for more.
People with disabilities bring a unique perspective to and create a positive impact on the workplace. A fulfilling career presents opportunities for the people we support to develop stronger self-esteem and learn important on-the-job skills like time management, problem-solving, and communication.

Employment fosters independence among the people we support and helps them boost their confidence while earning real wages and learning new skills. We proudly boast an 80% job retention rate for the people we place in employment—compared to the 40% national average—after one year.